How to invite reviewers to your Call for Papers to begin the peer review process
Once your Conference is open, you can get started with the peer review process by navigating to the Papers tab.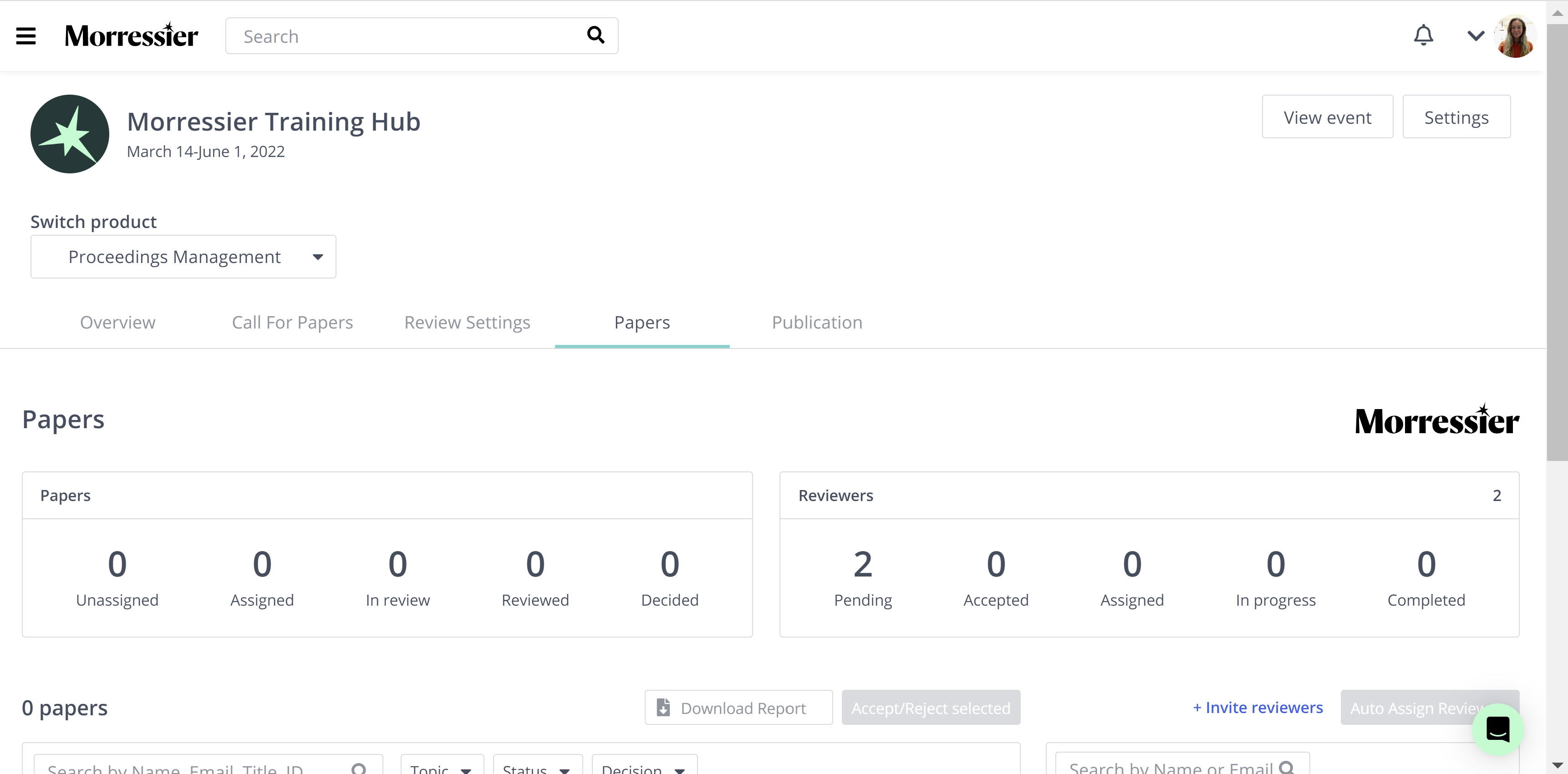 Once you are ready to get started with the peer review process, you can invite your reviewers to your conference in two ways.
On the Papers tab, you will find the blue '+ Invite Reviewers' button on the right hand side, below the Reviewers dashboard: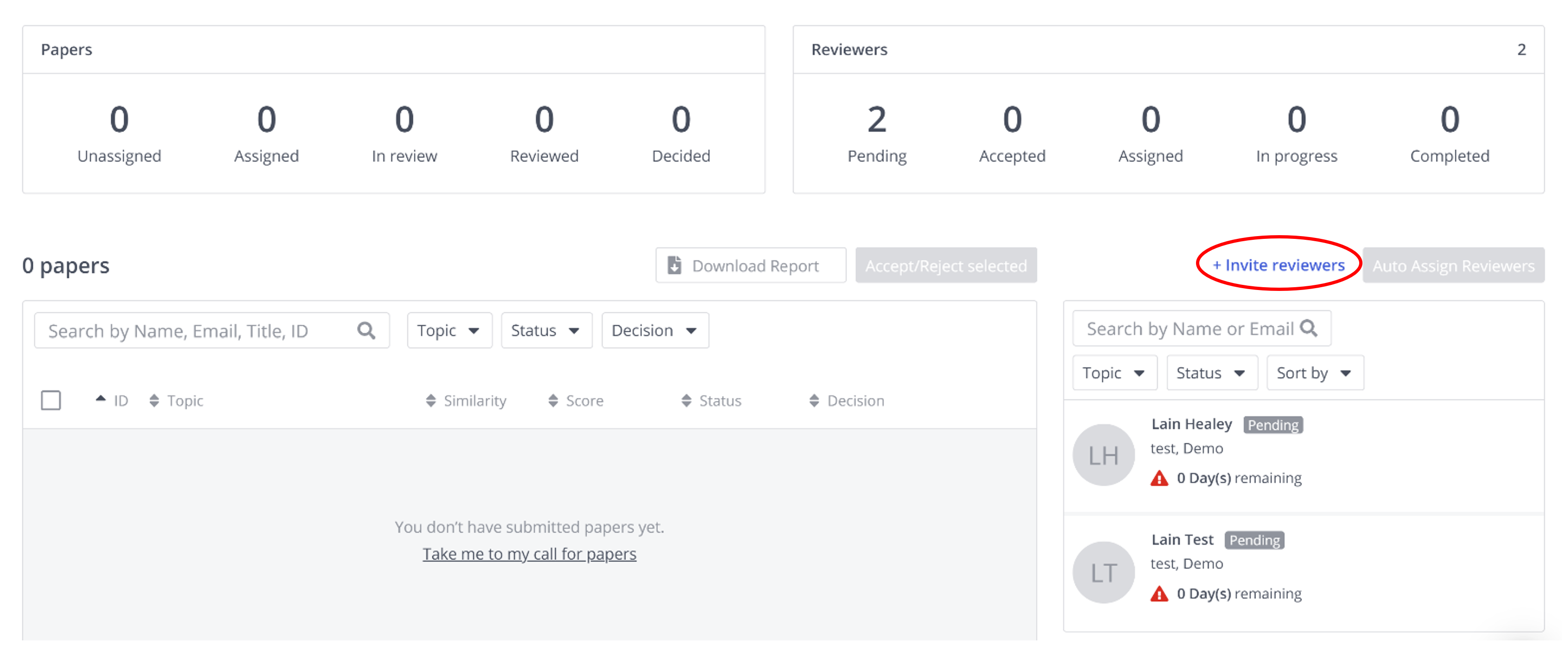 By clicking this, you will be presented with a pop-up box that gives you the options to either invite reviewers from your Call for Abstracts (if this is a workflow you have used on the Morressier platform), or to invite reviewers manually: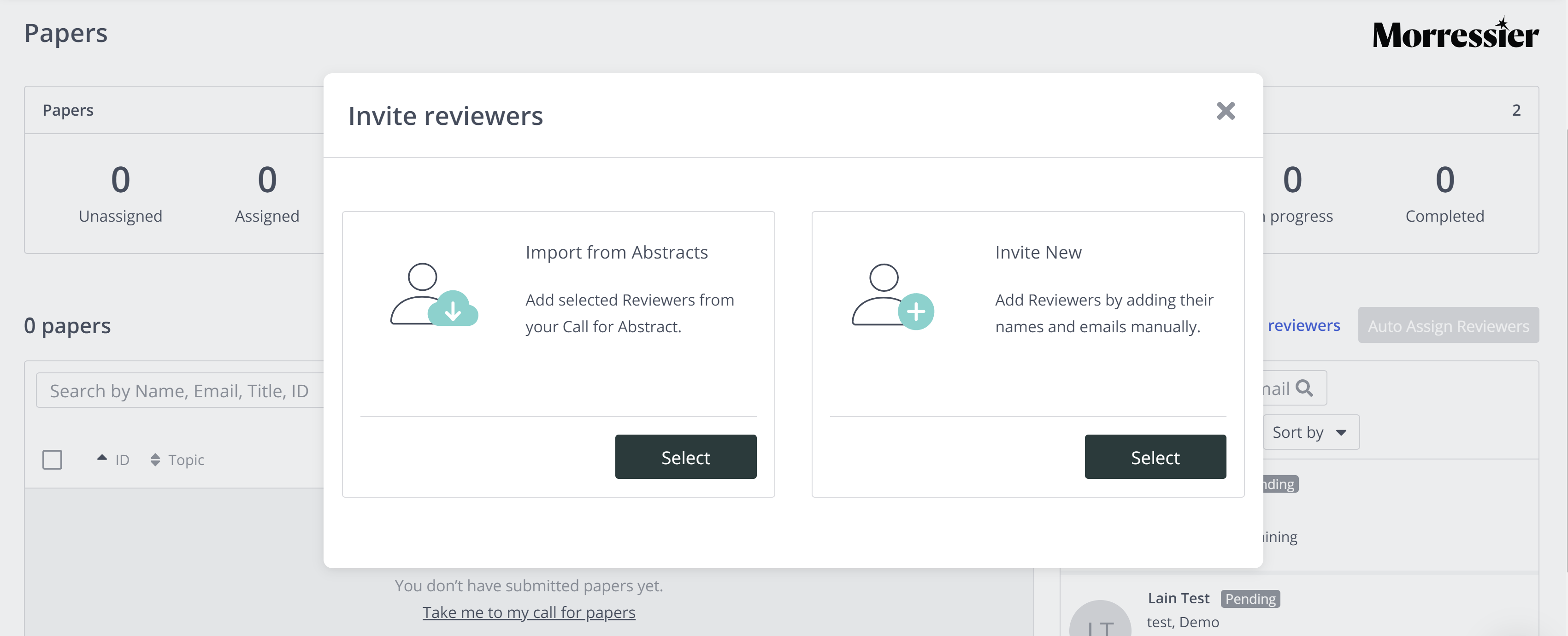 When inviting new reviewers to your conference, you can either select the areas of expertise for the reviewer by clicking the tick boxes next to your chosen topics (1), or allow them to select their own topics by clicking 'Skip this Step' (2).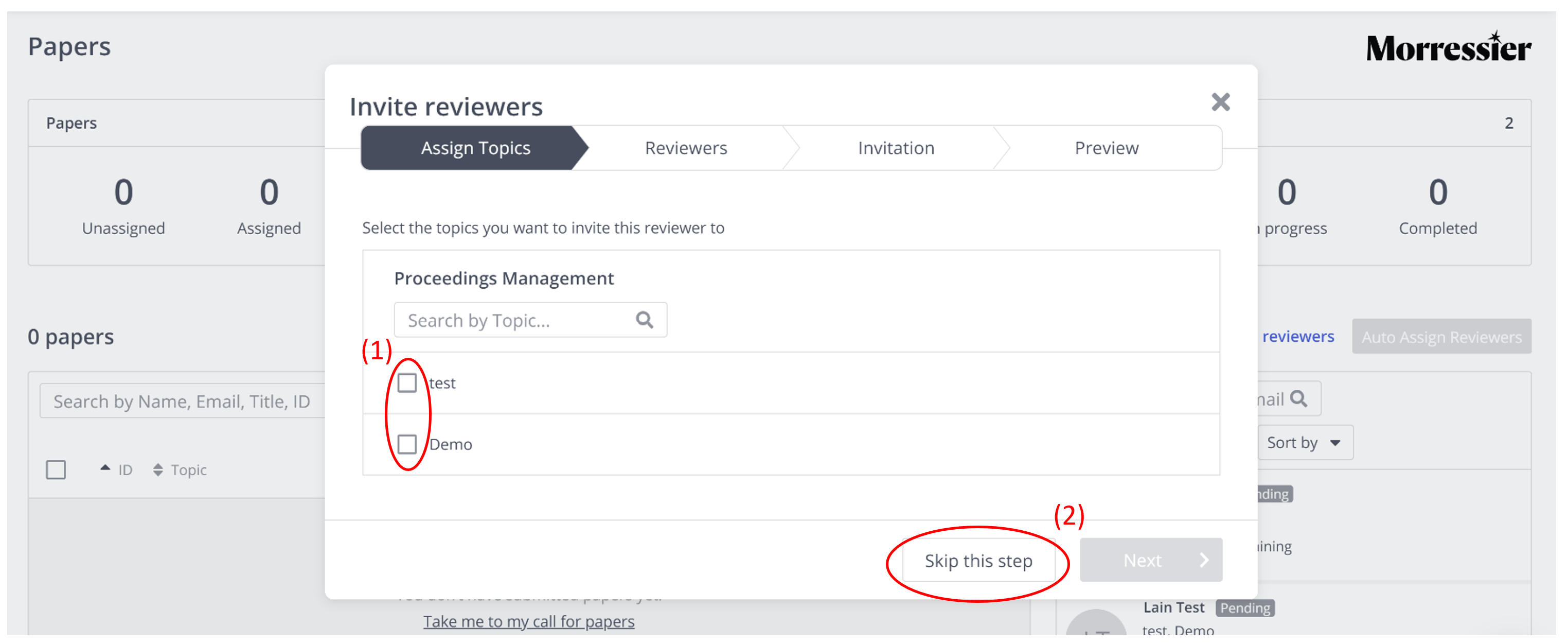 Next, you will choose a deadline for the reviewer and input their name and email address. Once you have done this, another set of input boxes for name and email address will appear so that you may invite more than one reviewer at once. When you are happy with your list of reviewers, you can click 'Next':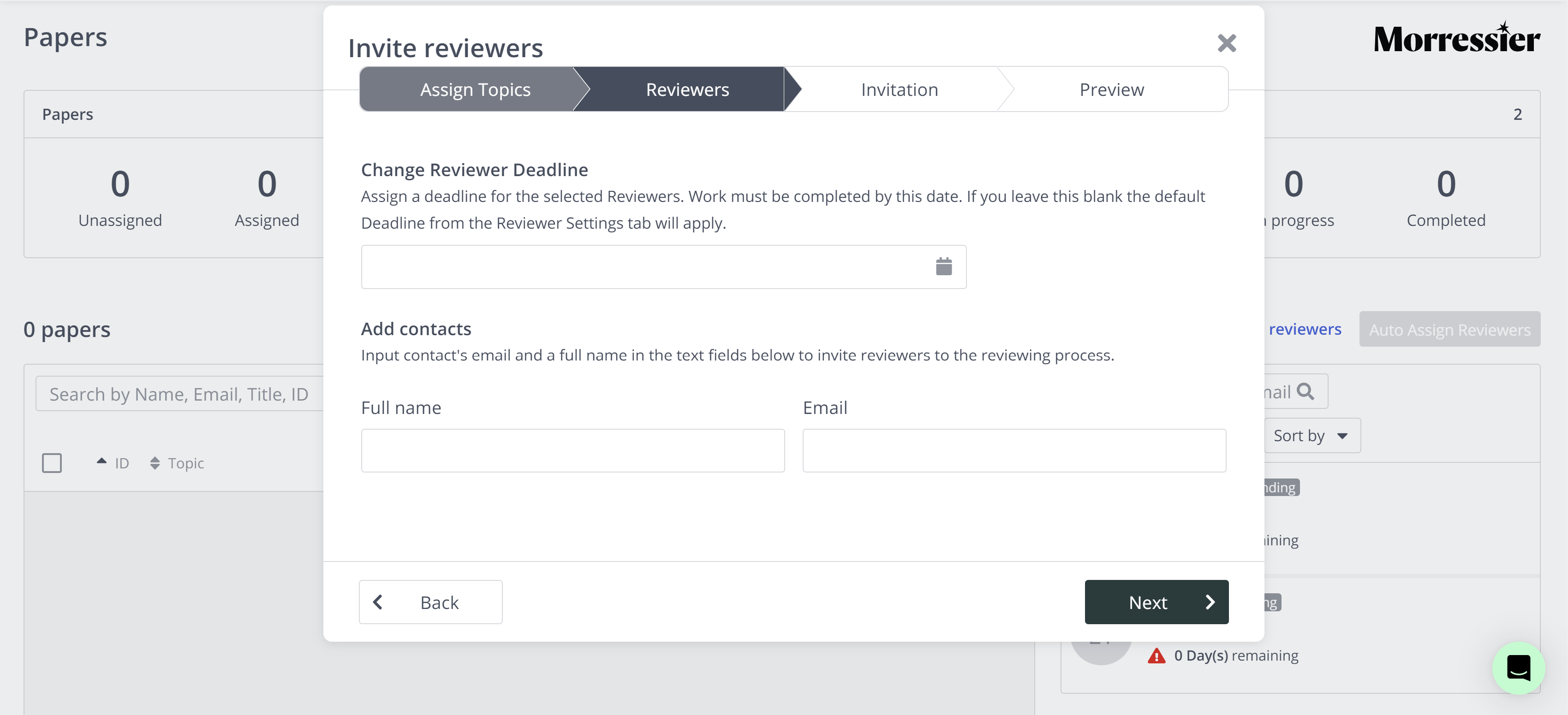 You will then be presented with the invitation email that will be sent to your reviewers. You can make any changes to this here: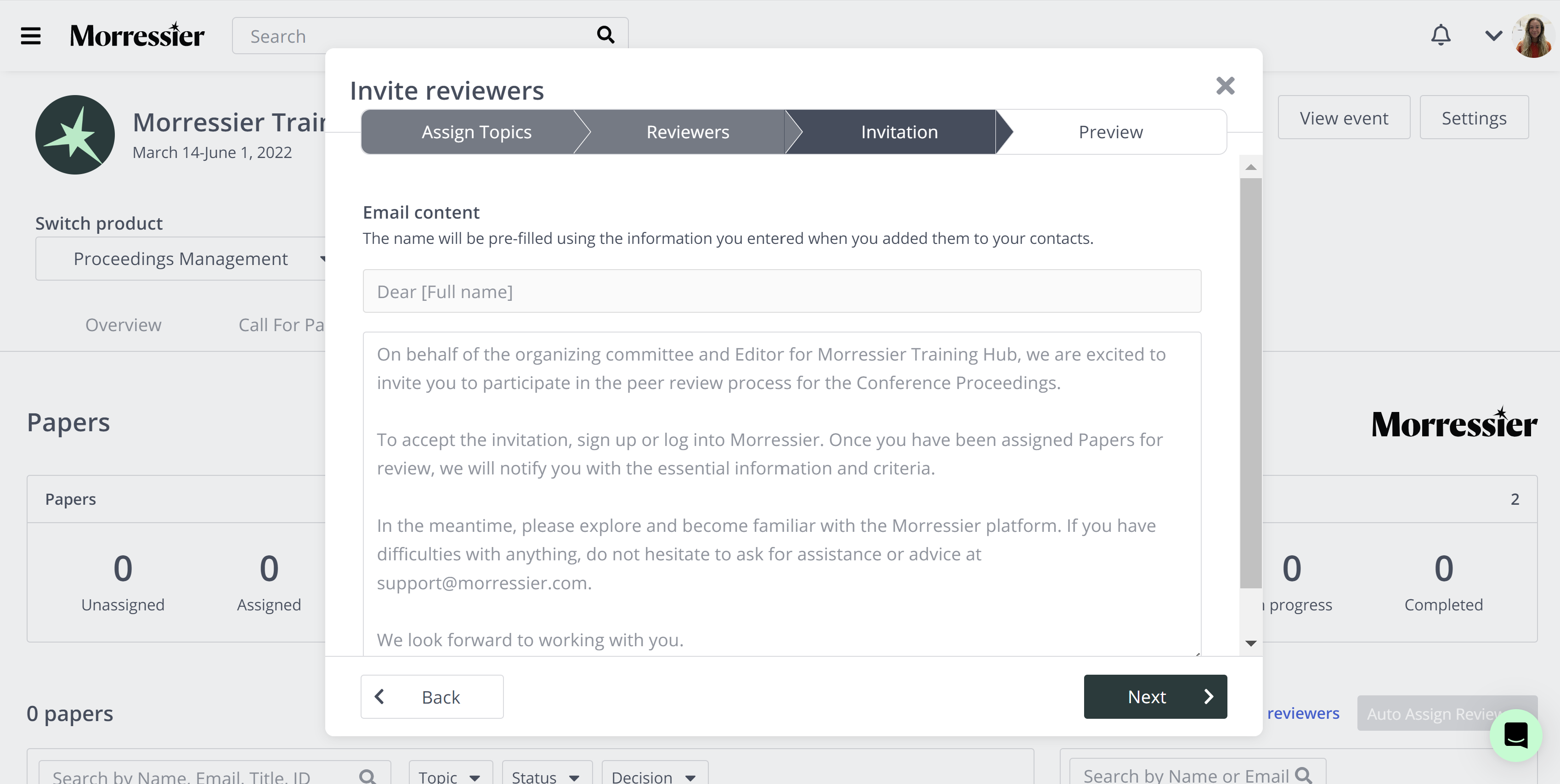 Once you are happy with this, you can click 'Next' to be taken to a final preview of you review invite. If you need to make any changes, you can click 'Back'. Otherwise, when you are ready, you can click 'Send':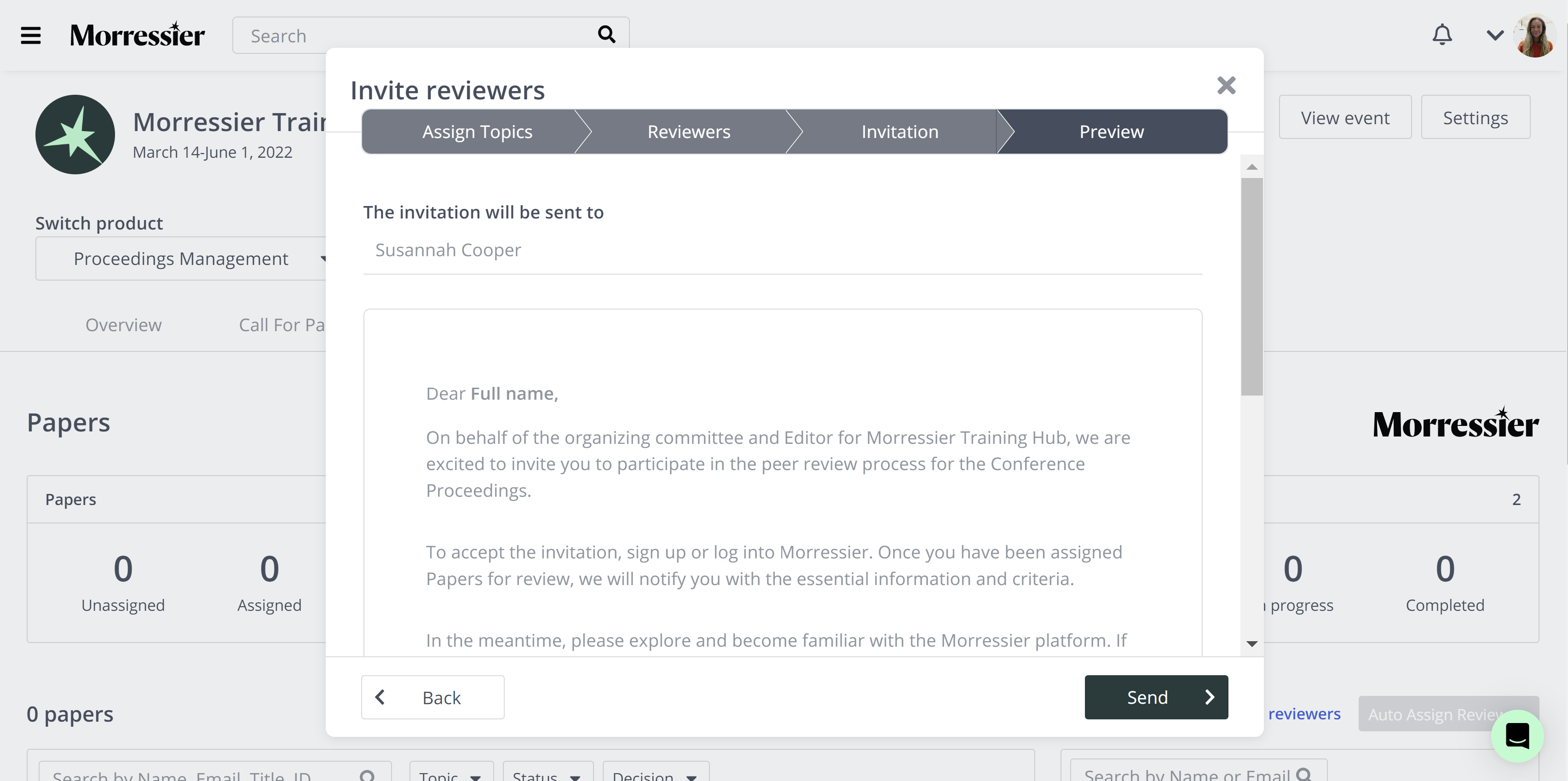 The other place in which you can invite reviewers to your conference is under the Review Settings tab: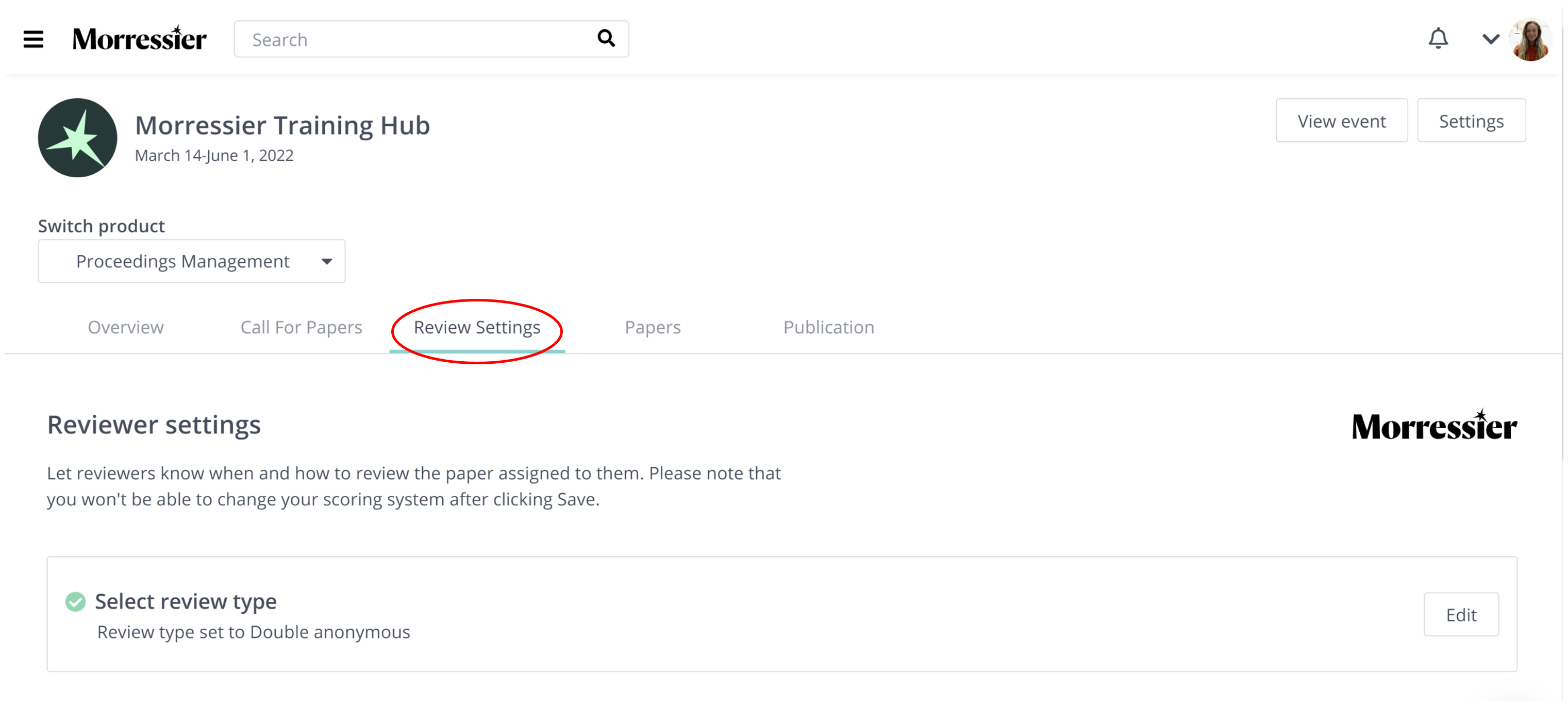 Scrolling to the bottom here you will find an 'Invite Reviewers' button that will take you through the same process as described above.
Once reviewers have accepted the invitation and, if applicable, chosen their areas of expertise, you can assign them Papers to review. You can find further details on how to do this here.
If you are looking to remind reviewers or extend a reviewers deadline, you can find guidance on this here.
If you need further support, please get in touch with us using the chat icon in the bottom right corner or email us at support@morressier.com