How to download submission and review reports from your abstract management.
As an organizer (or publisher representative), you can download submission reports and review reports from the submission dashboards in all three of our Workflows modules, at any time. These provide a snapshot of the data held on our system for your use.
[Please note that these reports are not available to Section Editors. If you would like to know more about Section Editors, please check this article.]
The submissions report provides the author names, author email addresses, abstract title, abstract timestamp and topic, as well as the review score.
The reviews report again gives the submission title and author details, but also provides the review score, comments, and decision.
These reports are generated as Excel spreadsheets and are downloaded to your computer.
NOTE: These spreadsheets are only updated every hour. As such, in some cases, very recent uploads of submissions or reviews may not be present on the reports.
To download a report for your Abstract Management, navigate to the Abstract tab in the event back office.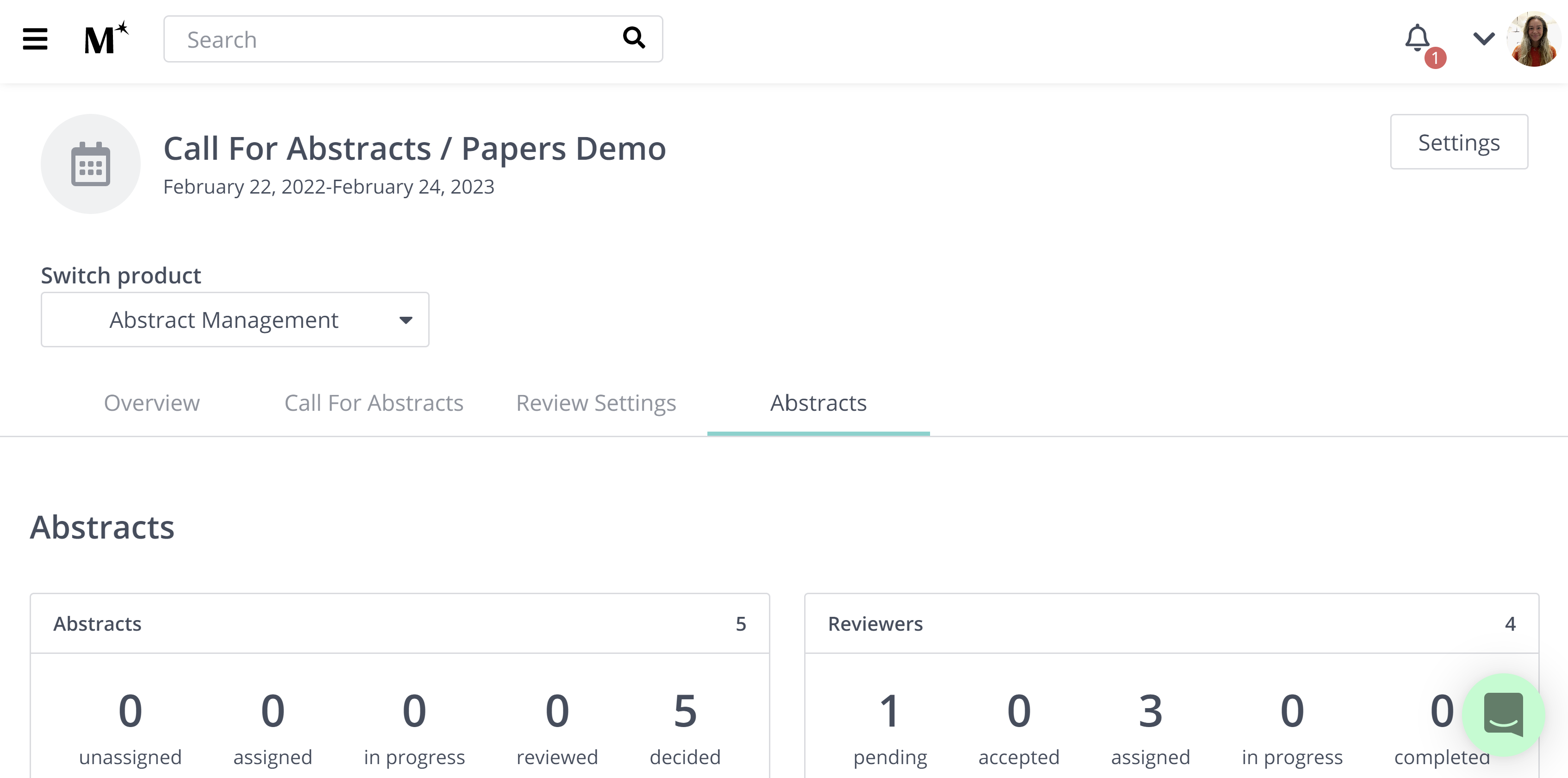 Scrolling down here, there is the option to select 'Download Report' above the list of submitted abstracts: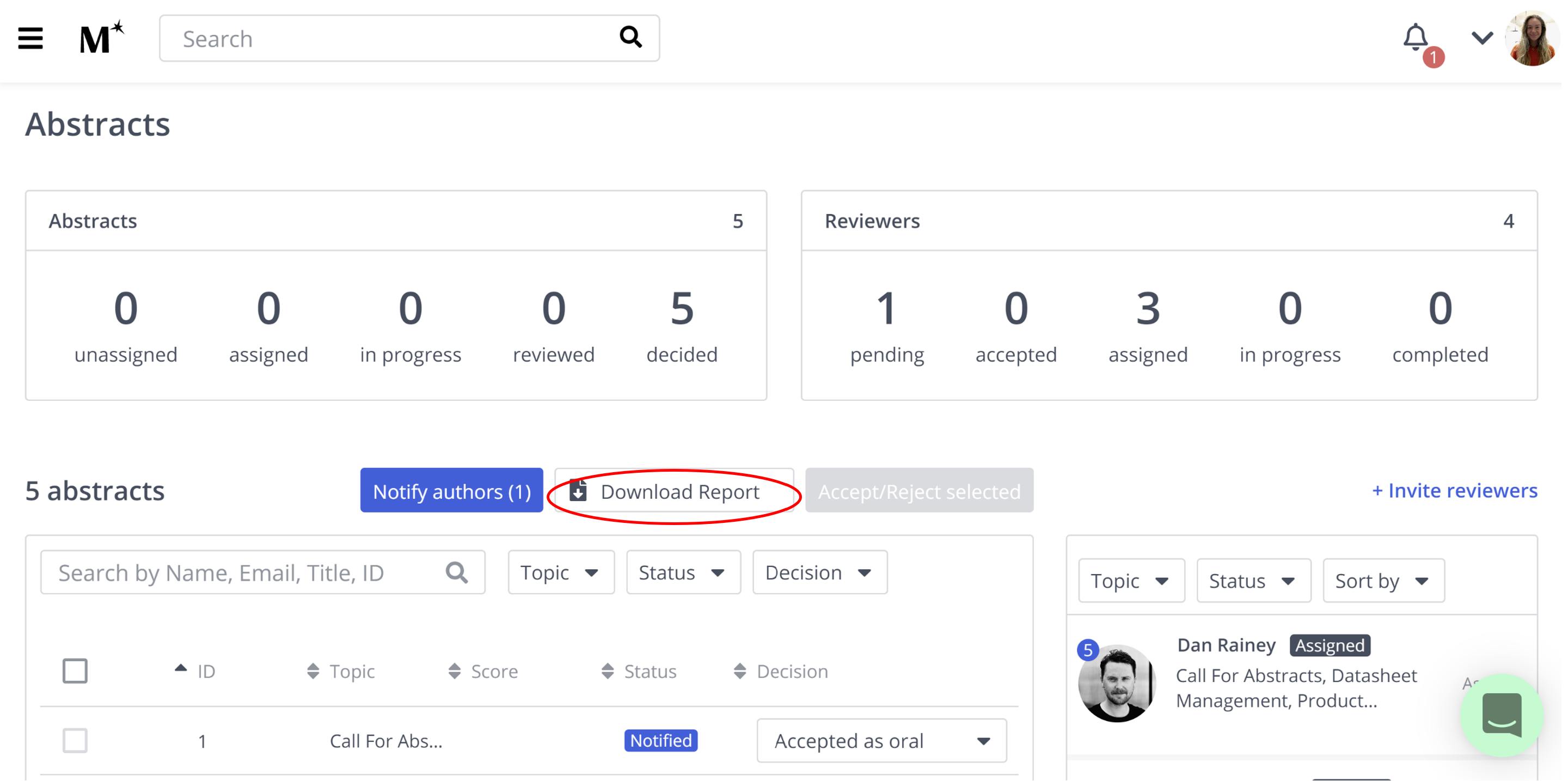 You will then be presented with the option to download a 'Submissions Report' or a 'Reviews Report':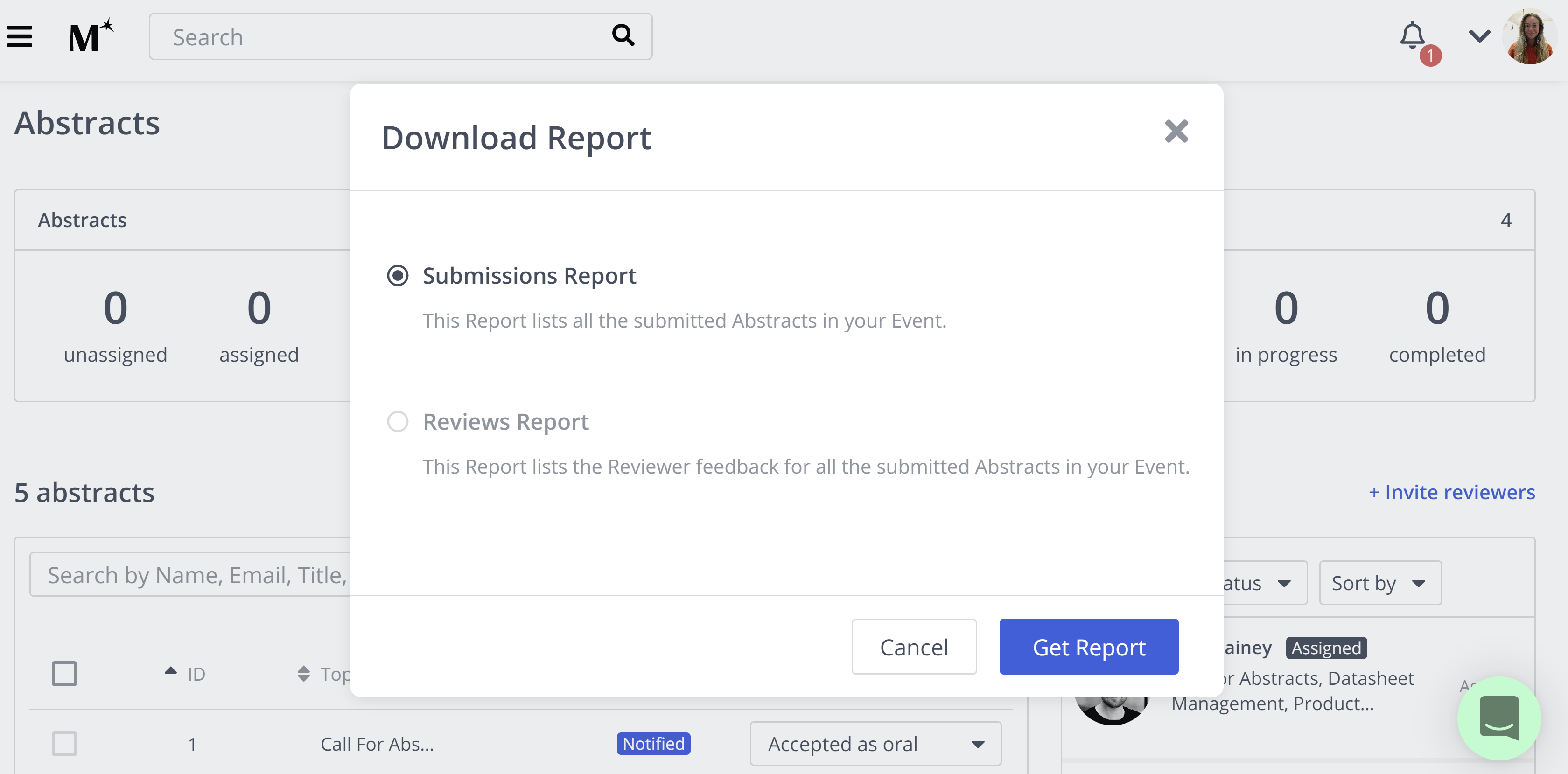 By selecting 'Get Report', an Excel file with the selected data set will be downloaded onto your computer for your own use and analysis.
If you have any further questions, feel free to get in touch with us using the chat icon in the bottom right corner or email us at support@morressier.com