Share content with your peers to keep the conversation going after the Event.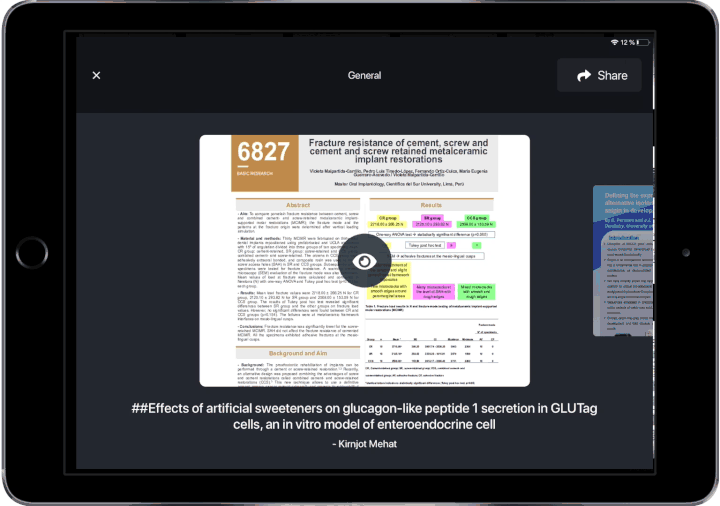 When viewing content using the Morressier iPad App (in either hybrid or in-person Event formats), you can quickly email relevant Posters to your peers for later discussion. To do this:
Share with anyone via the Share button

Enter the recipient's email

Provide peers with access to research content to start a scholarly conversation
Please Note: The Share button will be disabled if the Author has chosen to keep their content private. The Event Organizer also has the ability to disable the Share button.
If you need further support, please get in touch with us using the chat icon in the bottom right corner or email us at support@morressier.com