Discover the right content instantly using search functionality.
The Morressier iPad app has been designed for content to be displayed and presented in in-person and hybrid Conference formats. When browsing content on the device, delegates can access e-posters quickly, using a powerful in-app search, located at the top left-hand side of the screen. Content can be searched using the following criteria:
Poster or Presentation Title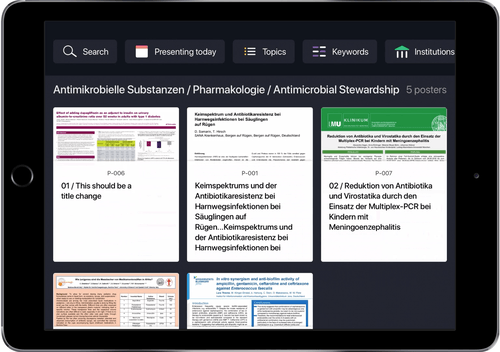 Once the search has been completed, simply tap the desired poster to access it in full view mode.
If you need further support, please get in touch with us using the chat icon in the bottom right corner or email us at support@morressier.com