All the Conference Posters at your fingertips.
The Morressier iPad app has been designed for content to be displayed and presented in in-person and hybrid Conference formats.
Users can browse using the iPad as a control unit, or connect the device to a second screen using an Apple Lightning Digital AV Adapter when using it in presentation situations.
–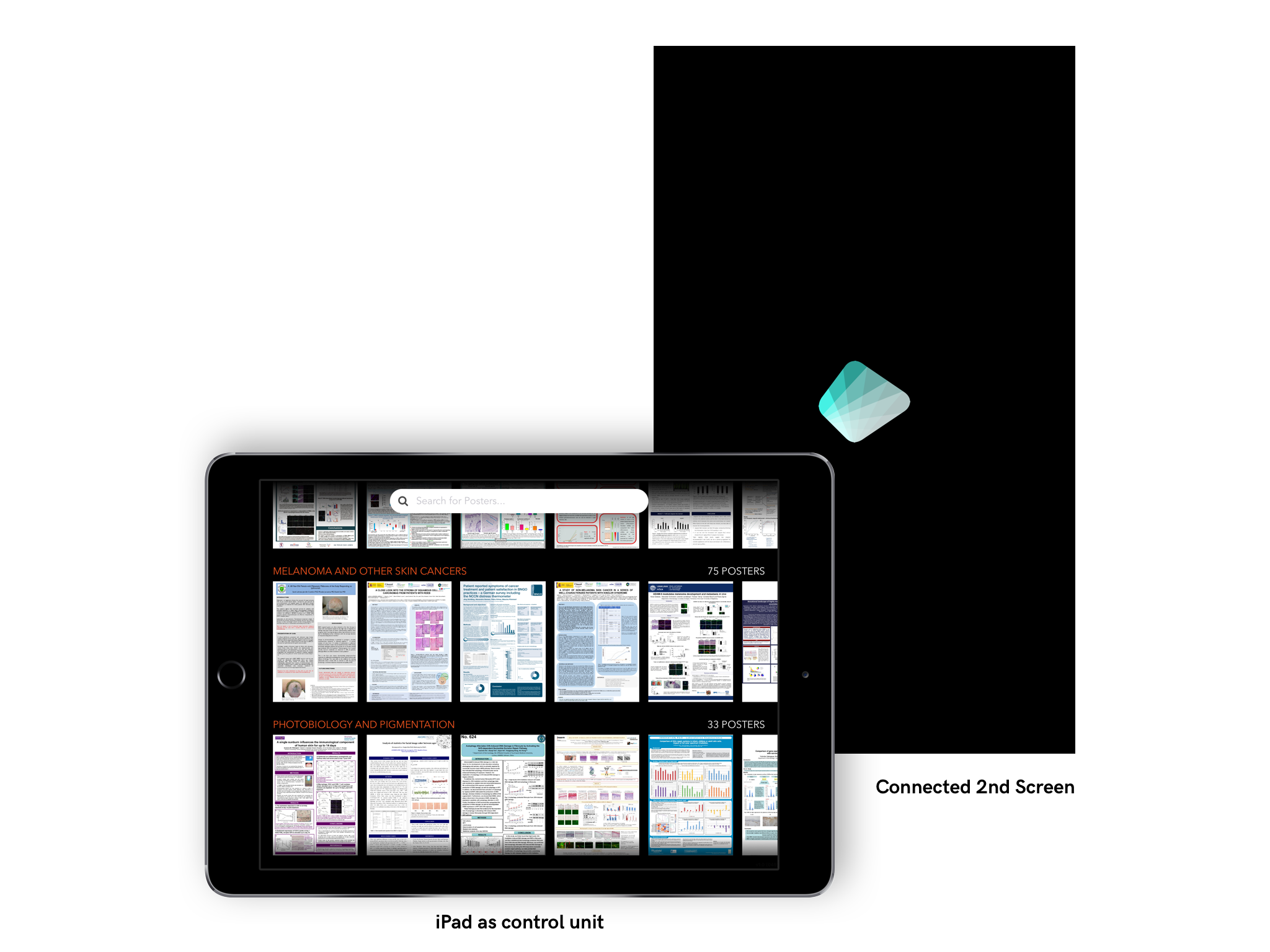 Submissions can be downloaded by Organizers prior to the Conference and accessed later, regardless of wifi connectivity. This means the iPad app will contain all the Conference content locally, allowing attendees to browse the Posters in their own time.
Posters are sorted by scientific category and can be controlled using a multi-touch experience. Tapping an ePoster will take you to a preview of the poster, shown below.
–
Poster Preview
Once an ePoster has been tapped from the overview, it will be shown in full size on the iPad, as well as on the connected 2nd screen.
Users can continue navigating through the content by swiping through the ePoster collection.
–
Poster Zoom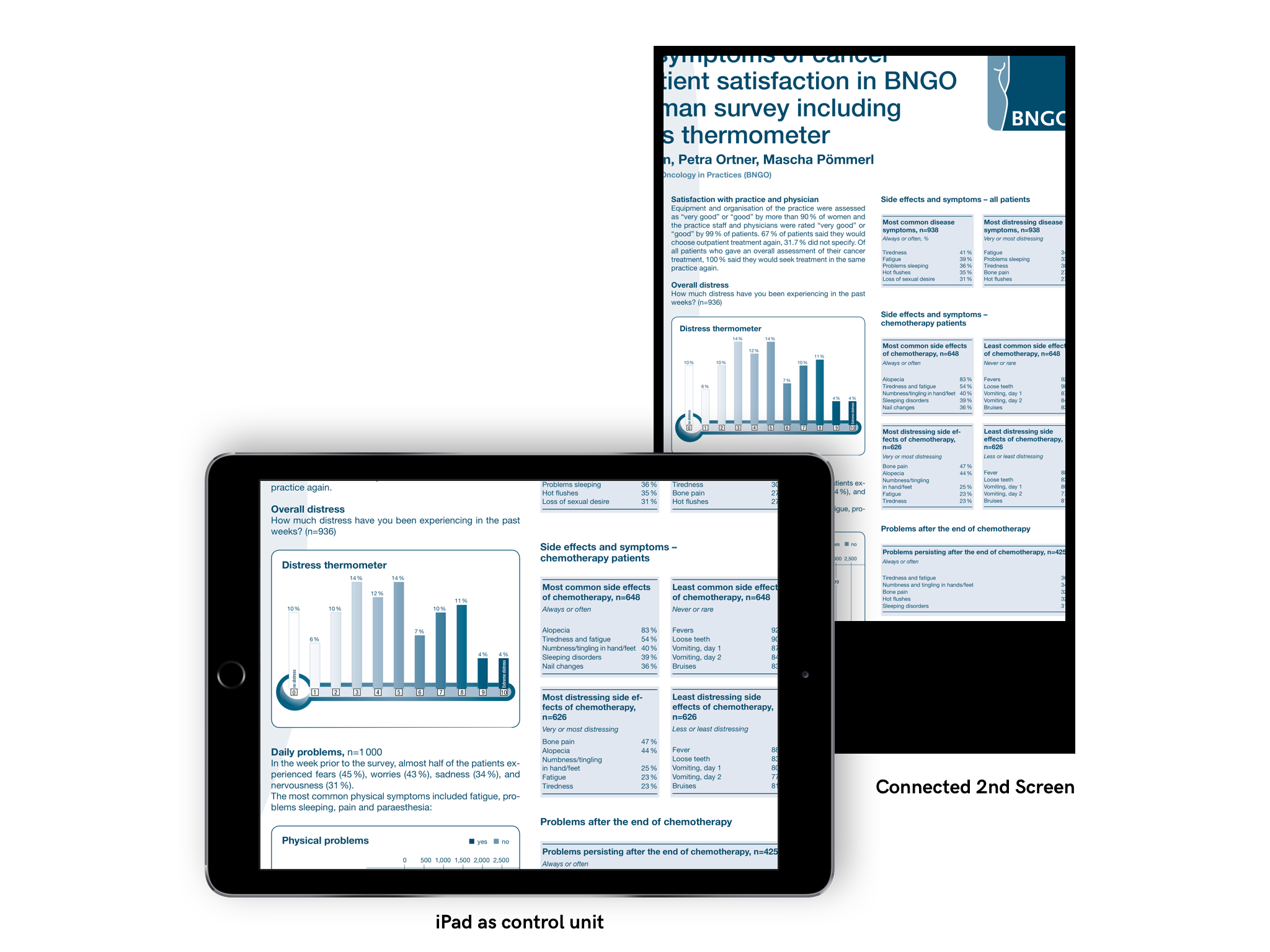 Users can also use pinch motions with their fingers to zoom in and out, highlighting different parts of the ePoster. This feature is especially useful when doing Presentations so that you can focus on the parts of the Poster you're presenting, and engage a larger audience who may want to get a closer look at the Poster from a distance.
If you need further support, please get in touch with us using the chat icon in the bottom right corner or email us at support@morressier.com