Step by step guidelines on how to upload your Submission
This article is for Posters and Presentations only. This does not apply to a Call for Papers. For the Call for Papers instructions, please check this article.
Uploading steps
1. Log into www.morressier.com/login or click the link in the 'Invitation to upload' email.
2. Click on the profile icon in the top-right corner of the page and click on My Submissions. Select the Presentation Material tab, and hit Submit alongside your submission title or Presentation.
3. Follow the upload steps:
Upload your Document/Poster (PDF) and any additional datasets

Add or edit your Abstract
Things to note:
You need to click on the Complete Submission button at the end of the submission page to inform the Organizer that you have uploaded your files and to prevent the system from sending you any further reminder emails.

To see your uploaded Presentation, click on the View button and then View Published Page (1).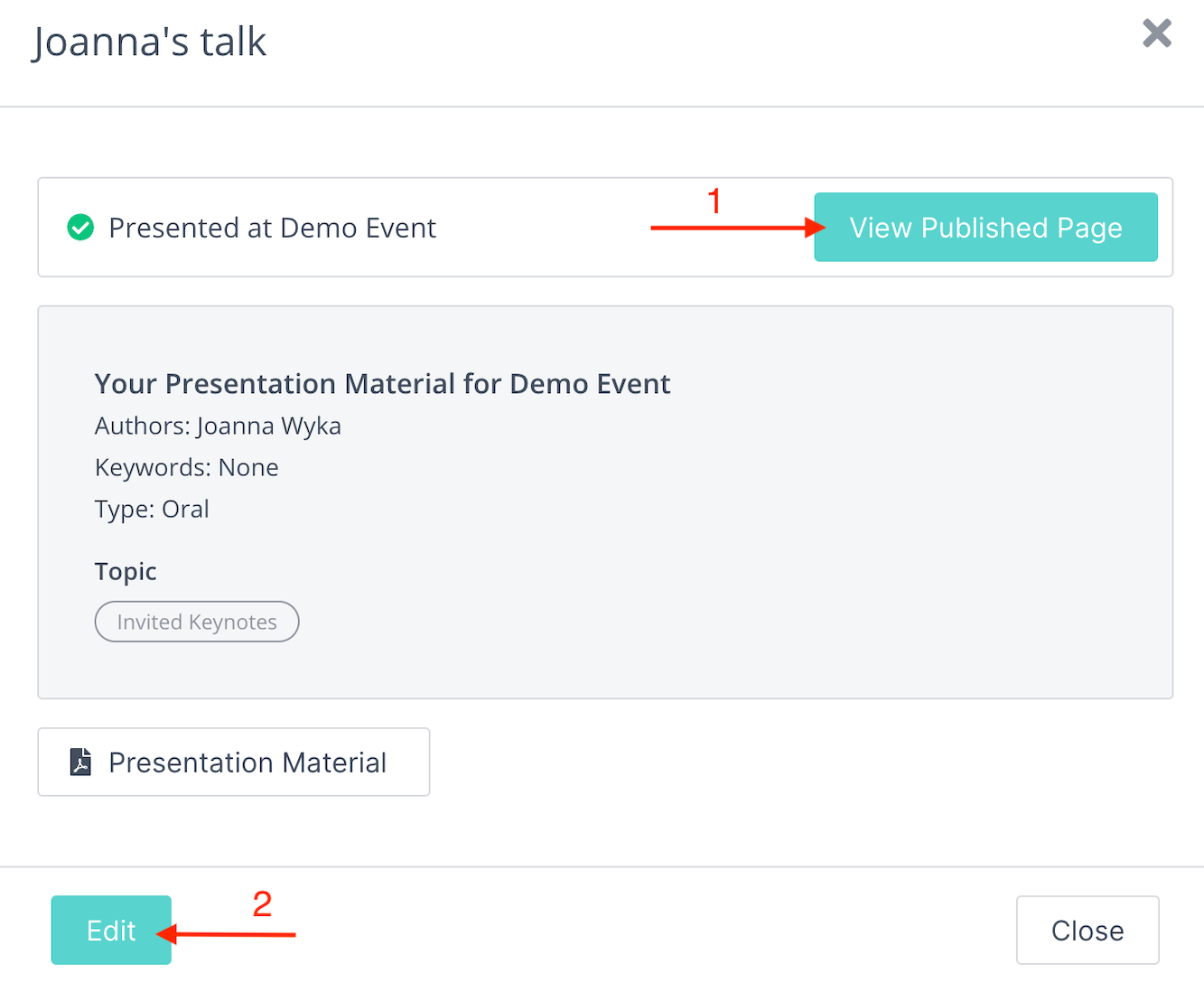 From here, you will also be able to Edit your submission (2). Please be aware that this is only possible as long as the submission is open.
Upload issues?
Our system is designed to alert you if you are submitting a file that is invalid.
In some cases, the file you are trying to upload may need to be revised.
The most common upload issues are:
You uploaded a PPTX file instead of a PDF. Please save your file as a PDF first, and then try uploading that instead.

Your file was converted improperly into a PDF, try to re-save/re-upload.

Your Document does not meet the guideline requirements.

You are uploading into the incorrect field
Poster Guidelines can be found here:
If you need further support, please get in touch with us using the chat icon in the bottom right corner or email us at support@morressier.com