A step-by-step guide on uploading a Poster or Presentation on behalf of an Author.
If you are not the main Author and you are uploading on behalf of someone else, we will need to help you reassign the attribution.
1. Click on the box in the bottom right-hand corner: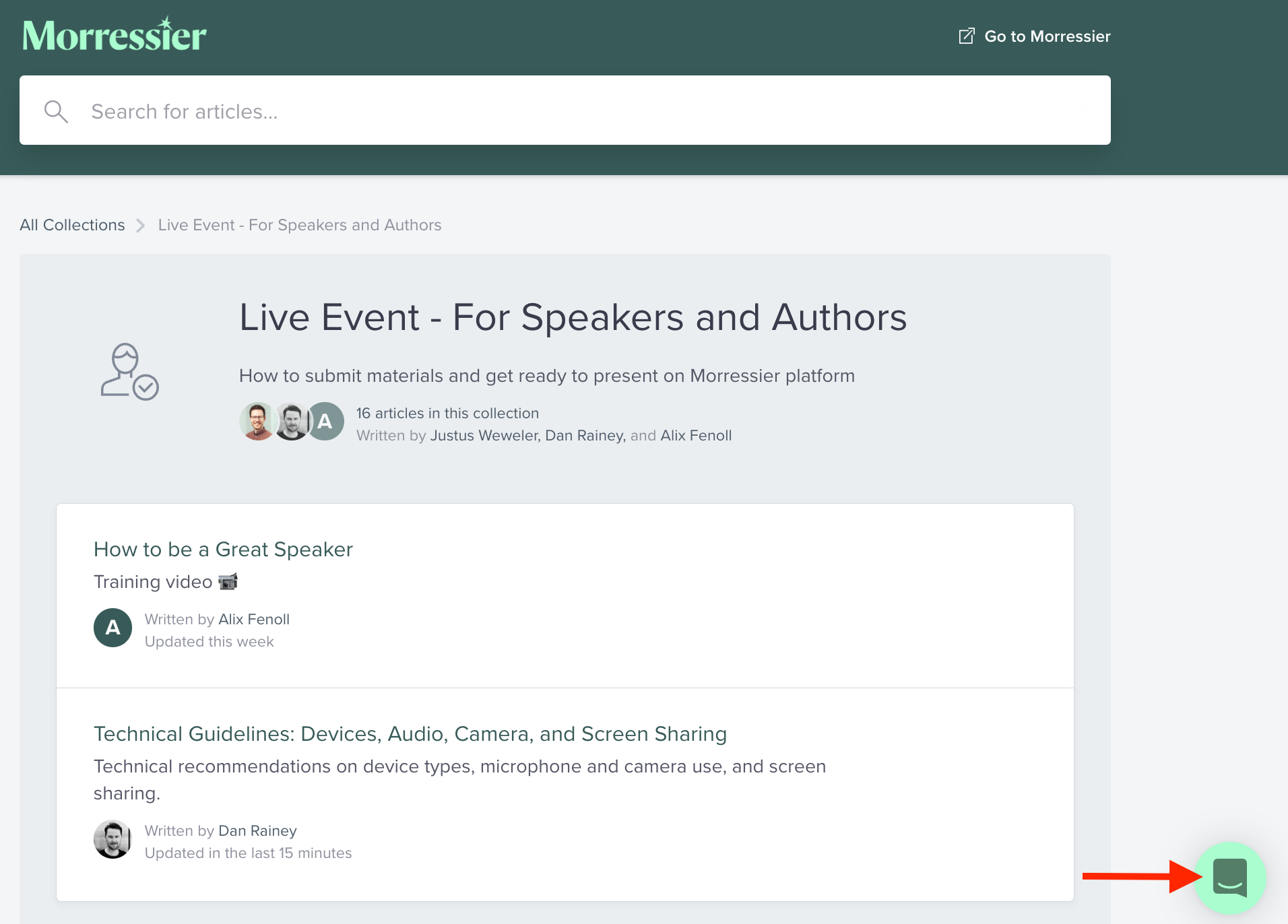 2. The following prompt will appear: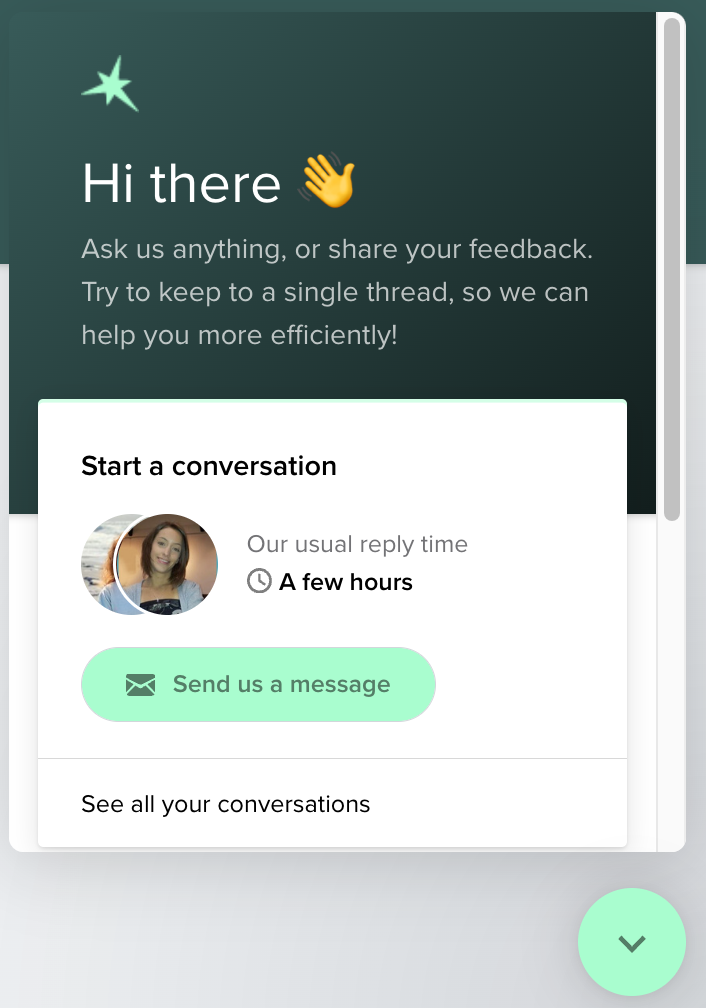 3. Select Send us a message and provide as much of the following information as you can:
Poster or Presentation title

Name & email address of the main author

Poster or Presentation ID

The email address you would like to be associated with your account

The message "I'm uploading on behalf of someone else."
Once we have these details, we will complete the next steps on your behalf.
If you need further support, please get in touch with us using the chat icon in the bottom right corner or email us at support@morressier.com