On the Conference page, how can content be sorted?
Content can be sorted according to filters, selected by the Conference Organizers. Filter categories and values can be further customized.
On the Conference page, you will see uploaded Submissions. From here, you can use filters to display the Presentations that interest you most.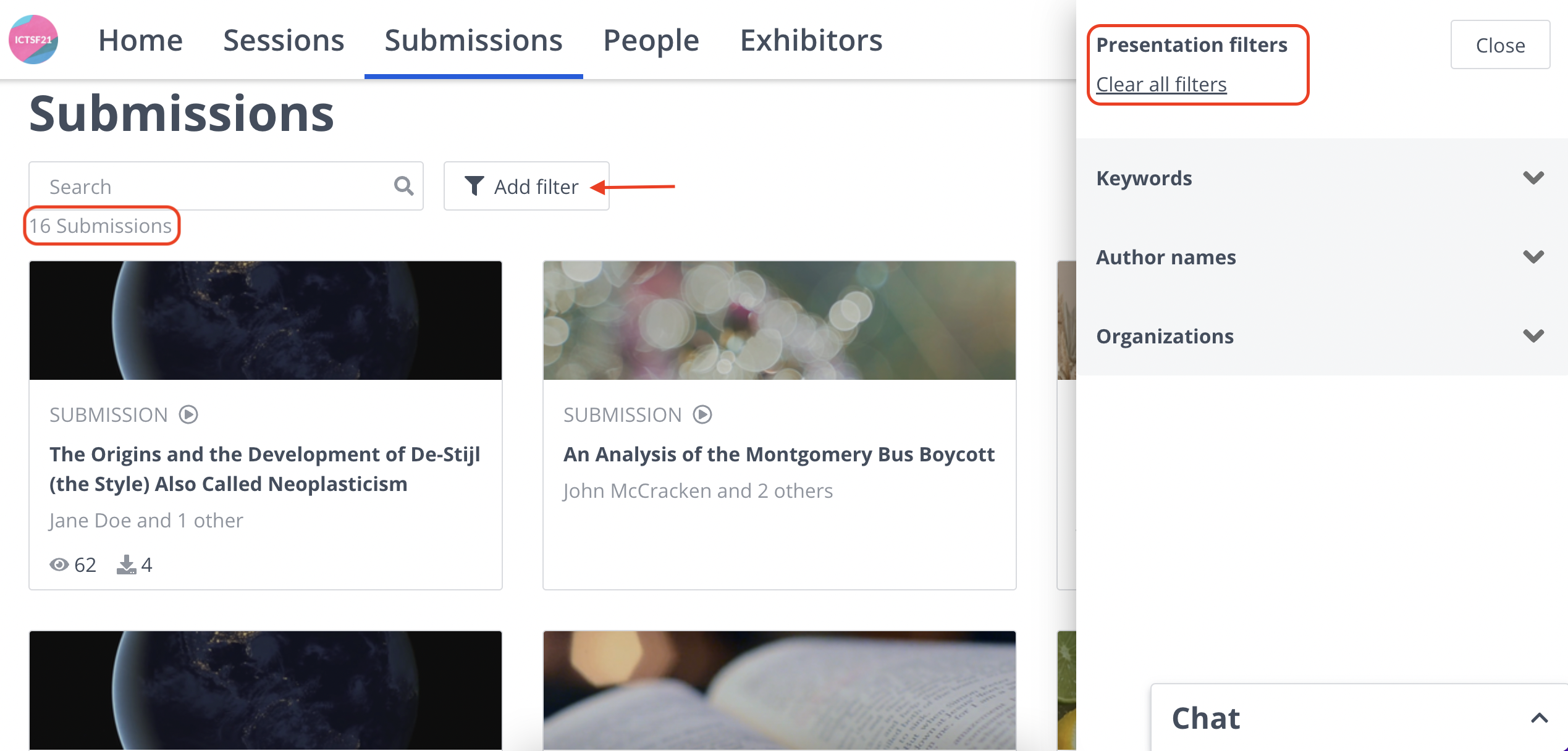 After using a filter, you will only see selected Presentations. The documents are being sorted by the date of submission.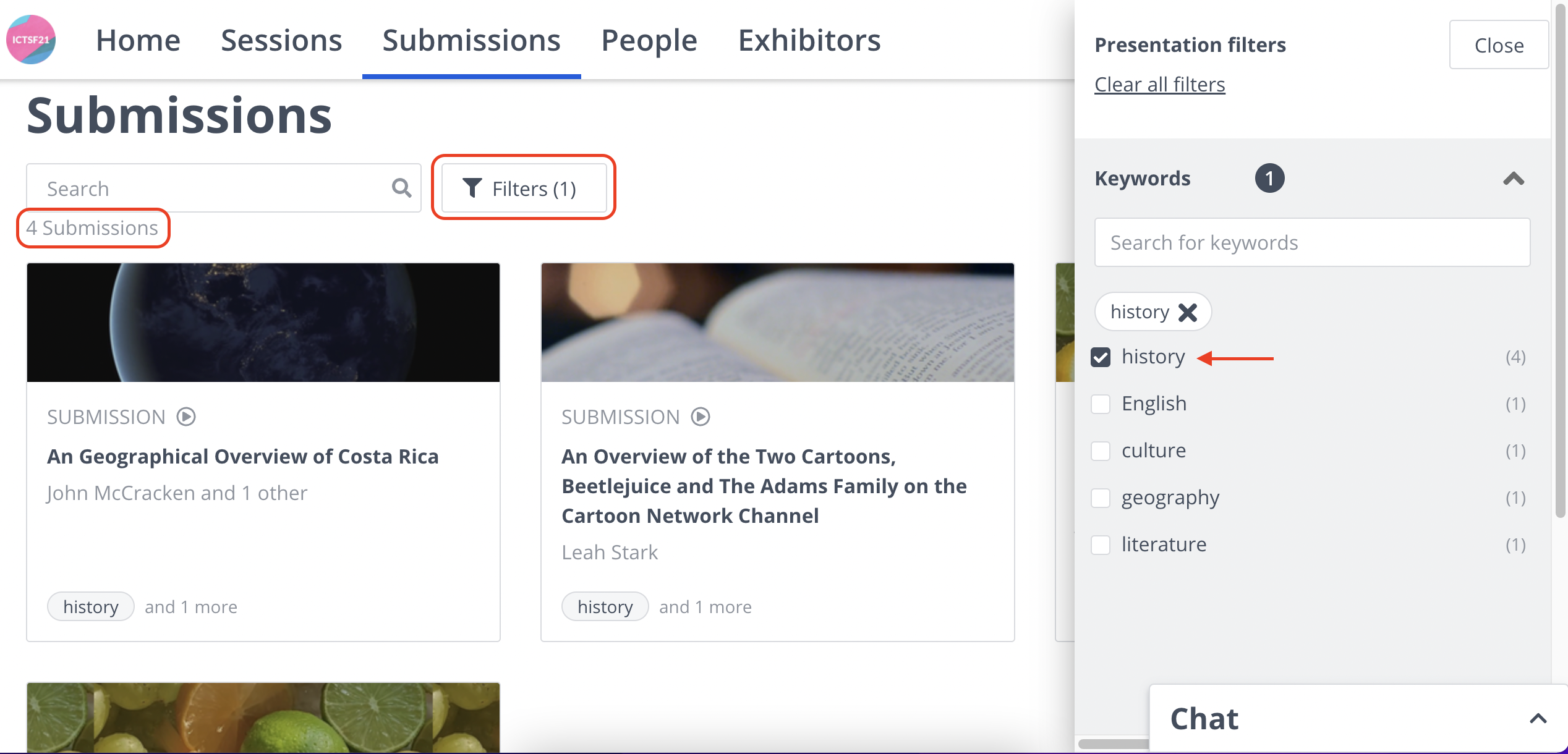 To clear filters, select the Clear all filters button.
If you need further support, please get in touch with us using the chat icon in the bottom right corner or email us at support@morressier.com