What are the branding guidelines for the dedicated event site per organization?
Each organization is entitled to its own dedicated event site.
The event site can be branded with the organization's logo, banner, custom description and custom colour.
The event site can be made public or private which will be limited to only authorized users, for example, members of a society or participants that have registered or paid to attend the Conference.
For further guidance please see below the requirements for the event page branding.
Main guidelines:
Landing page & session banner: 1920 pixels wide x 340 pixels high ( safe area: 1280 x 320). File format (JPEG, PNG or GIF)

Event or Organiser logo: 256 x 256 pixels. File format ( JPEG, PNG or GIF)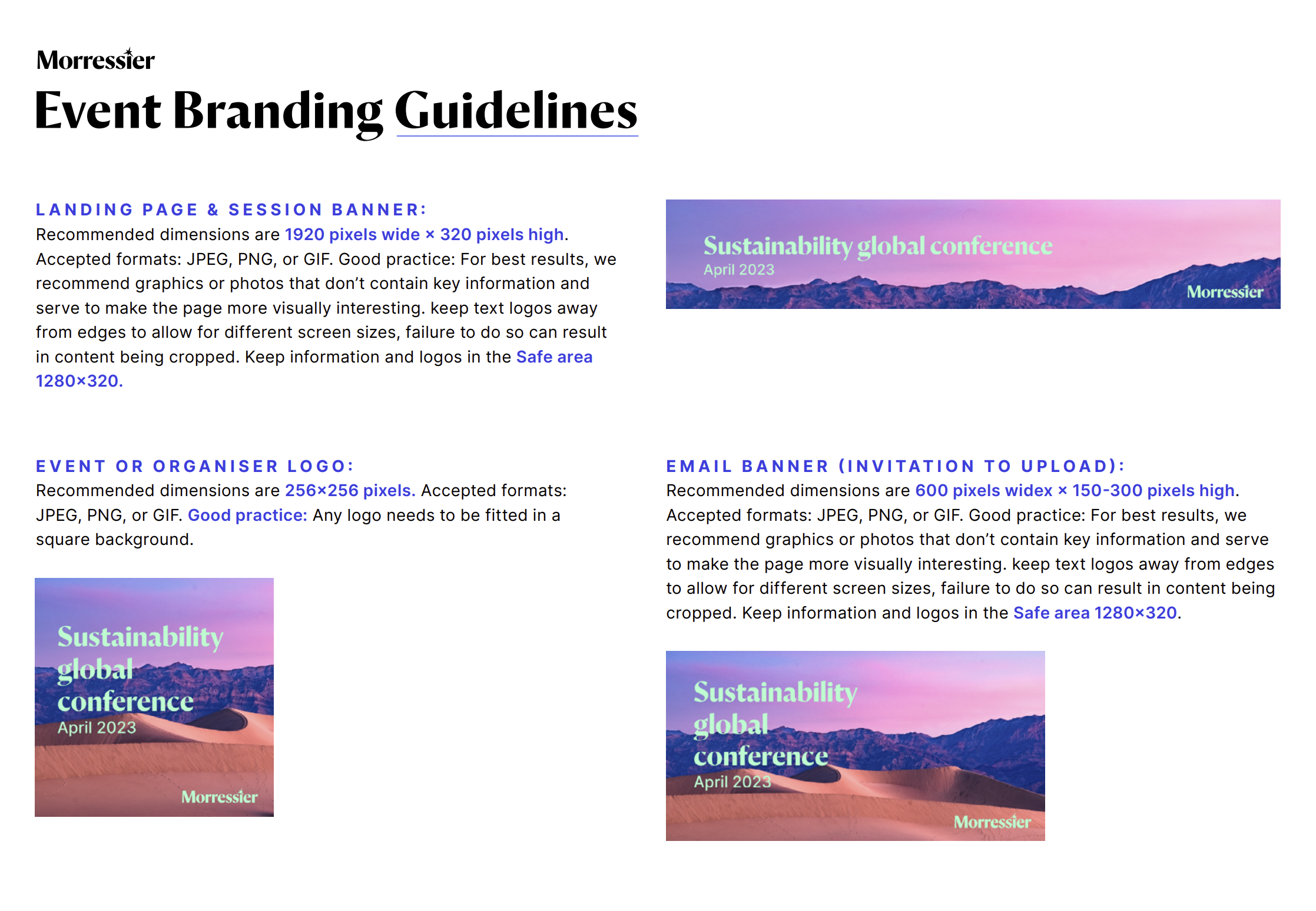 If you need further support, please get in touch with us using the chat icon in the bottom right corner or email us at support@morressier.com