How to reassign papers to the same reviewer after requested changes have been made by an author
[NOTE: This article is relevant if your event was set up before November 3rd, 2022.
If your event was set up after that day, please read this article.]
Following the first round of feedback in the review process, authors will have reuploaded their papers to the platform having made any recommended changes.
You may wish to assign these papers back to the same reviewers for a second round of assessment.
To do this, you will need to unassign and then reassign the paper to the reviewer. Start by clicking on the reviewer of interest in the right-hand side box on your Papers tab for your event as shown:
Here you can tick the papers they have been assigned. With this the 'Unassign' button will activate and go from grey to black, like this: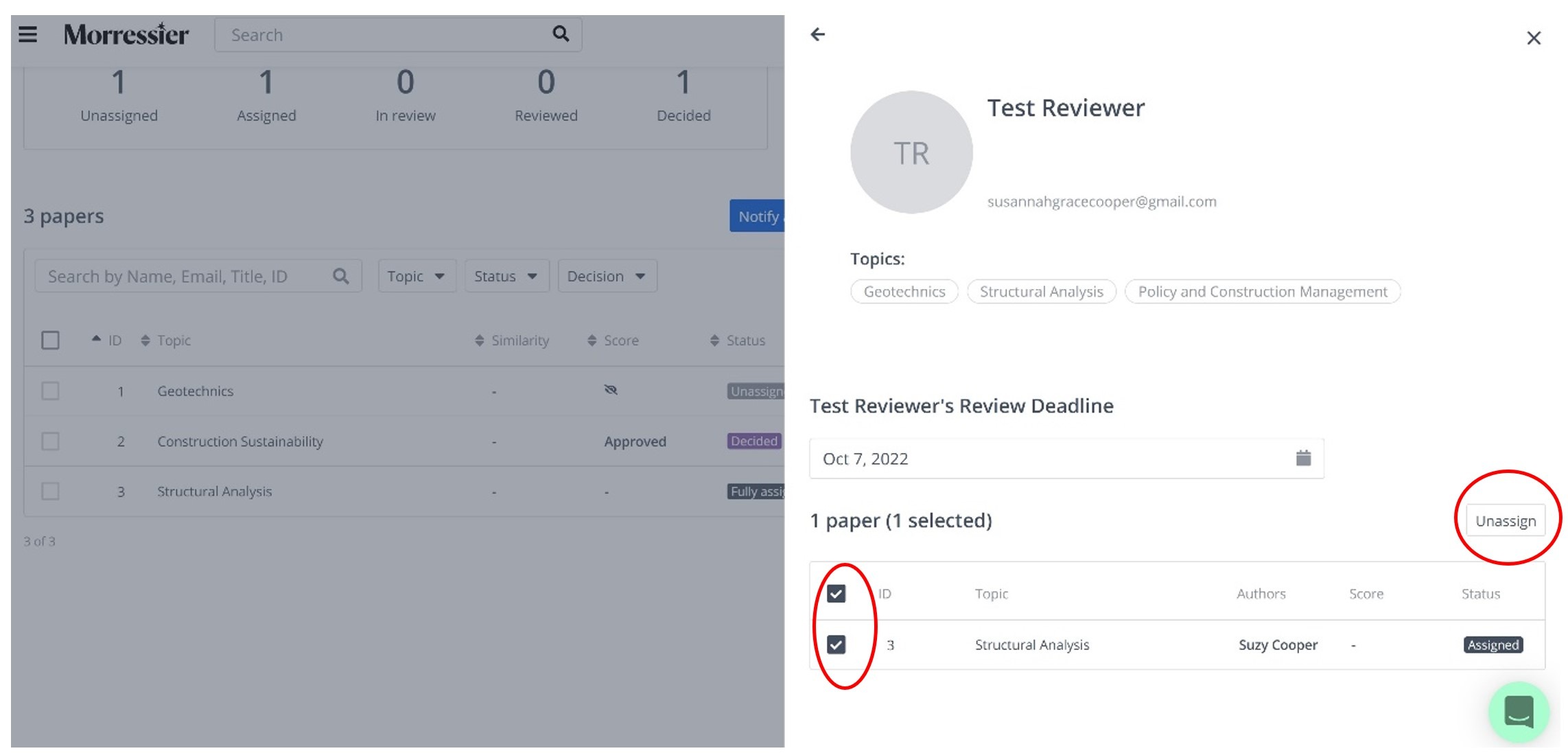 Once you have clicked 'Unassign', you may then go back to your list of papers and reselect the ones intended for the reviewer. You can do this by clicking the tick box to the left-hand side of the paper listed.
When you have done this, the 'Assign' button will again turn from grey to blue next to the names of potential reviewers, as shown here:

With this, you can then click the 'Assign' button, and another email will be sent to the reviewer and they will be presented with the most recent PDF of the paper.
Please note that when reassigning papers to a reviewer for the second time, the Morressier platform will only save the most recent feedback from that reviewer.
If you need further support, please get in touch with us using the chat icon in the bottom right corner, or email us at support@morressier.com