How to set session reminders and personalize your Conference experience
The Morressier platform lets you easily add specific sessions in a Conference to your personal calendar, ensuring you don't miss anything you want to see. Simply find the session you want to add to your calendar and click on the calendar icon next to the session.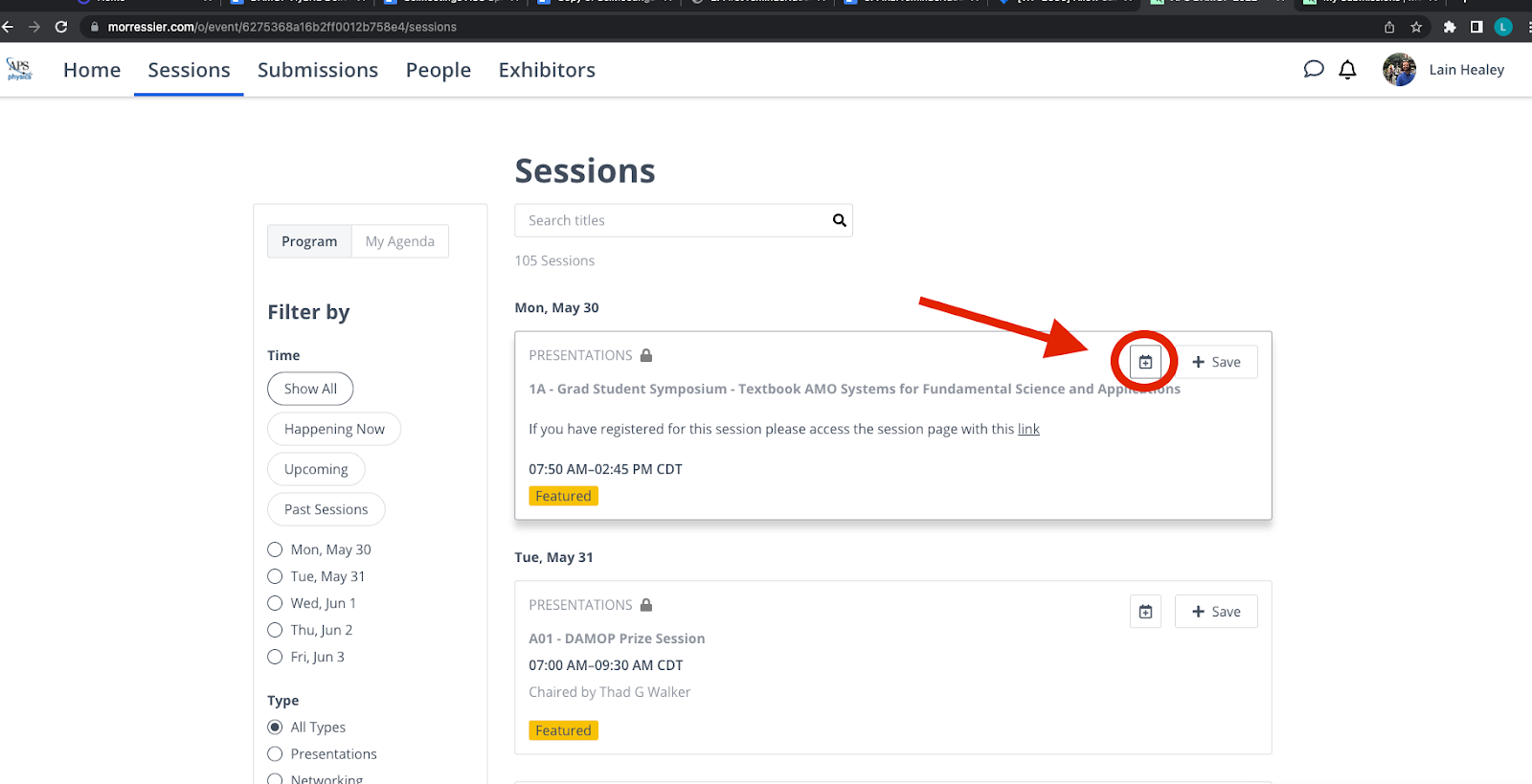 Here, choose which calendar you want it added to.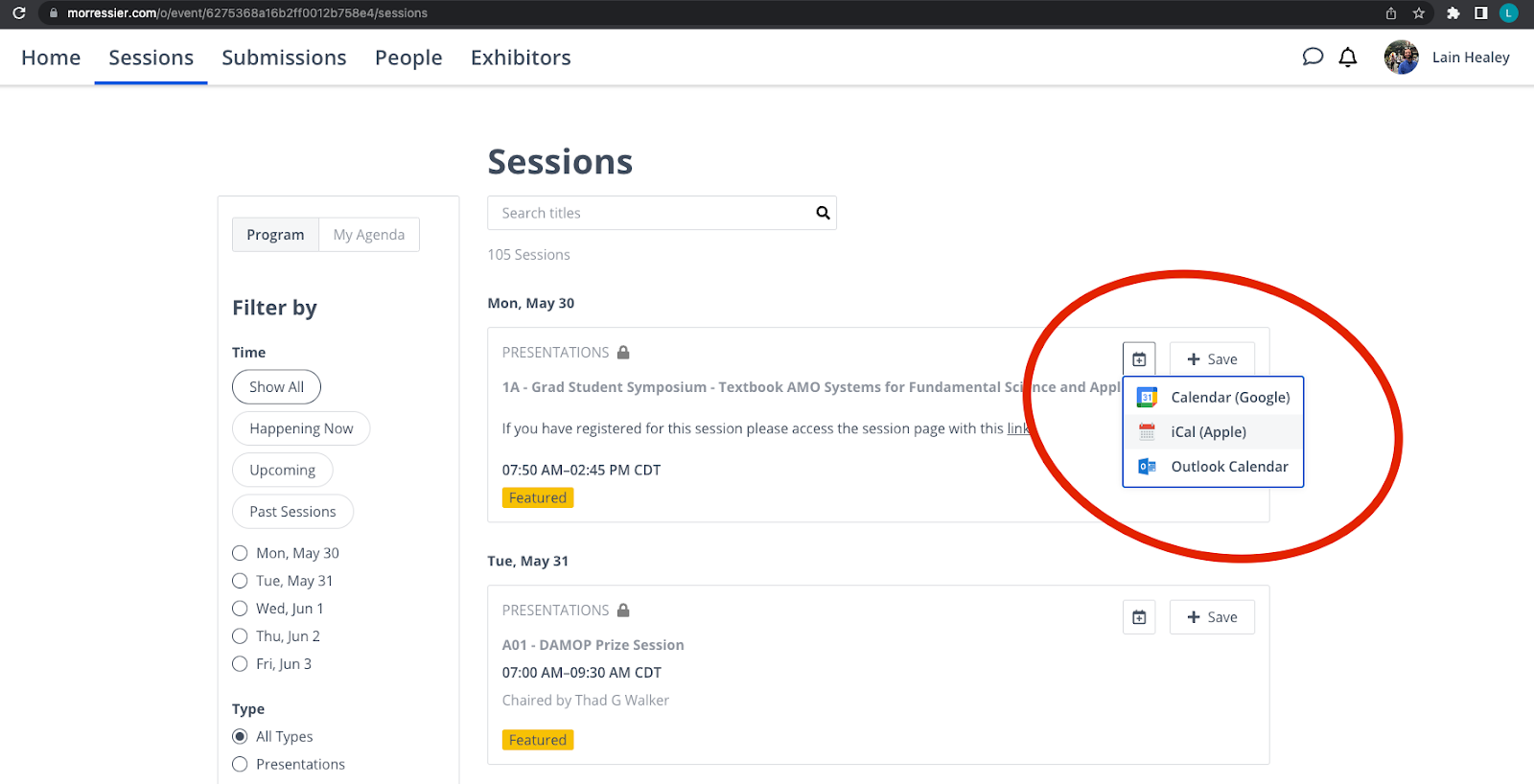 You are also able to save sessions to receive alerts anytime changes are made to the session and to also see related content or posts. To save a session you just need to find the session in the Session search tab and click on the 'Save' button.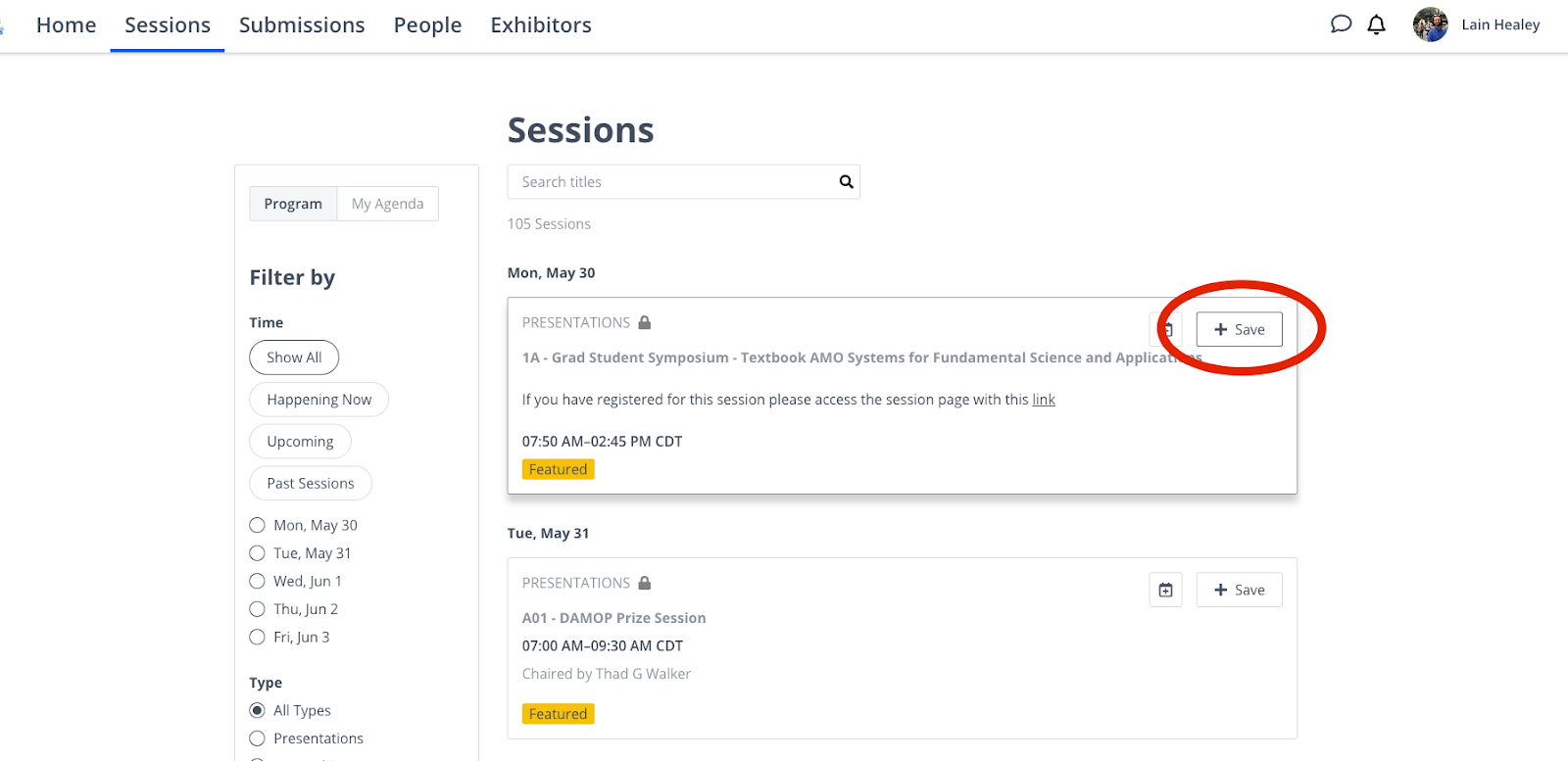 Once saved, updates made to this session will appear in your notifications drop-down menu.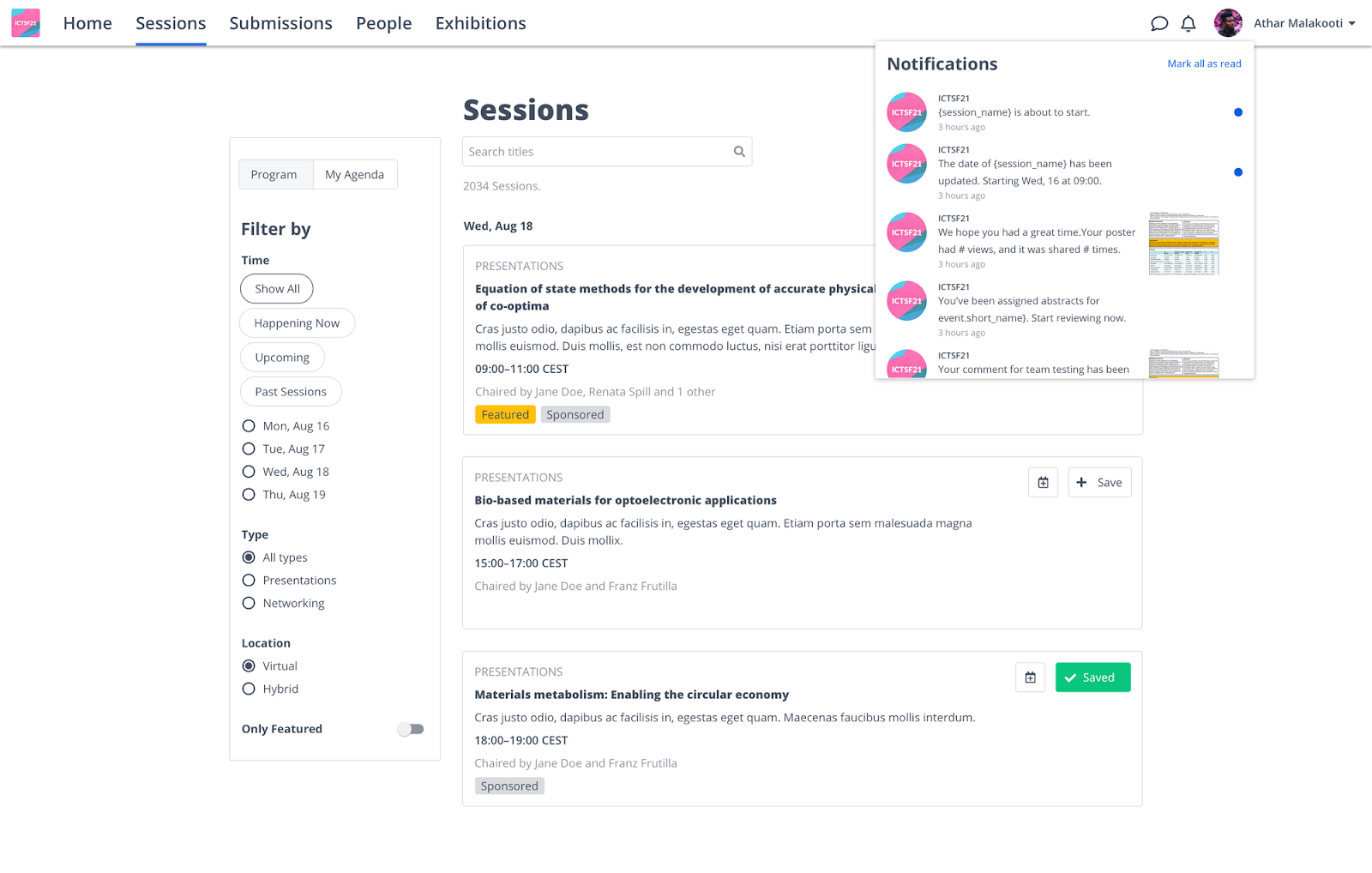 If you need further support, please get in touch with us using the chat icon in the bottom right corner or email us at support@morressier.com