During a live Conference, you can interact with Speakers (and/or Chairs) in three different ways
Q&A
You can Ask questions to Speakers through the Q&A section underneath each session. Your questions will not be visible immediately to the Audience as soon as you type them in, because they will need to be approved by a Moderator first. The question will either be read by one of the Chairs to the Speakers during the Session and/or the Speakers will reply in written form after the Presentation.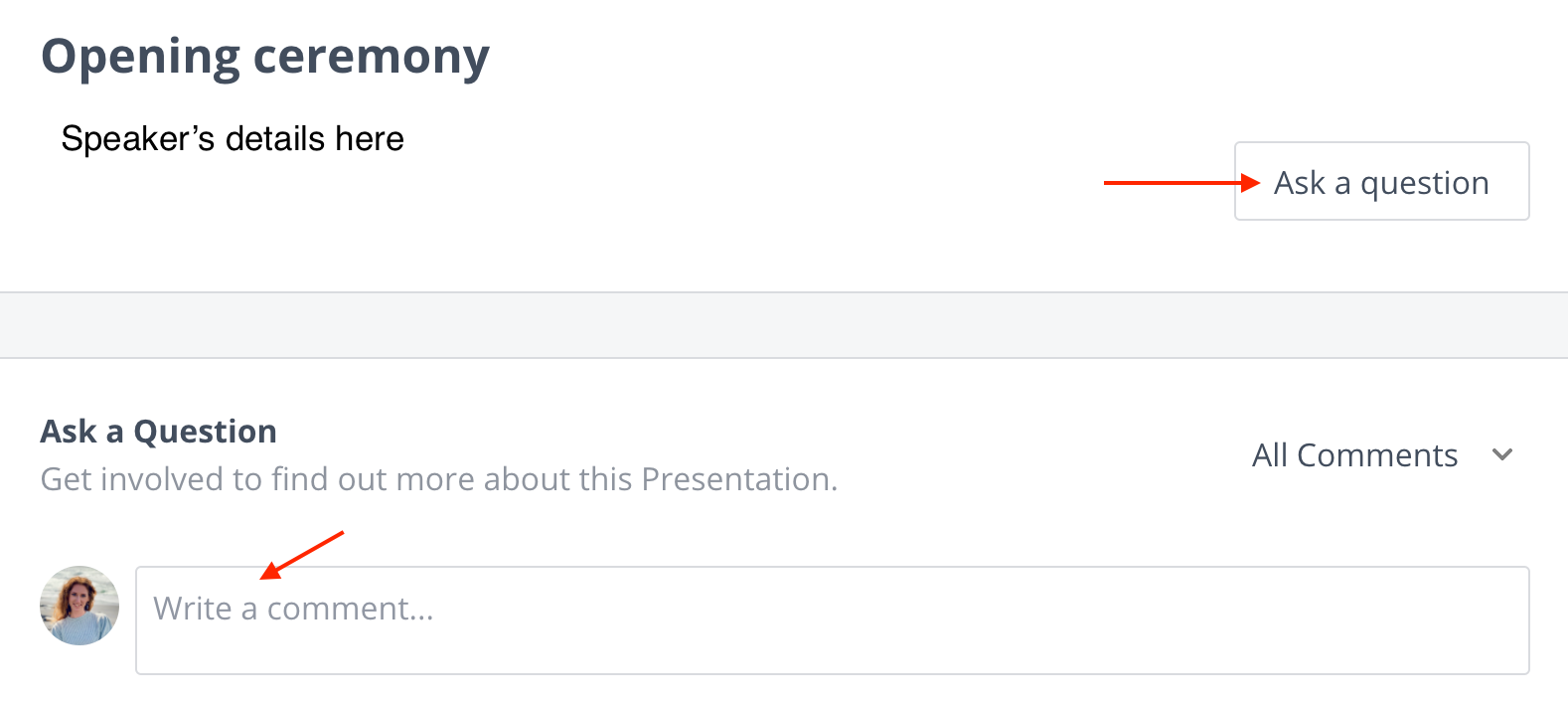 Chat
You can Join a group Chat with Speakers and other Attendees during the Session. This chat will only include people who decide to participate.
Join Stage
You can Request to Join the Stage and ask your question/s to Speakers directly during a Live Conference. Please keep in mind that only one person can join the Stage, and the Moderator can decide to turn on/off this feature at any time during the Session.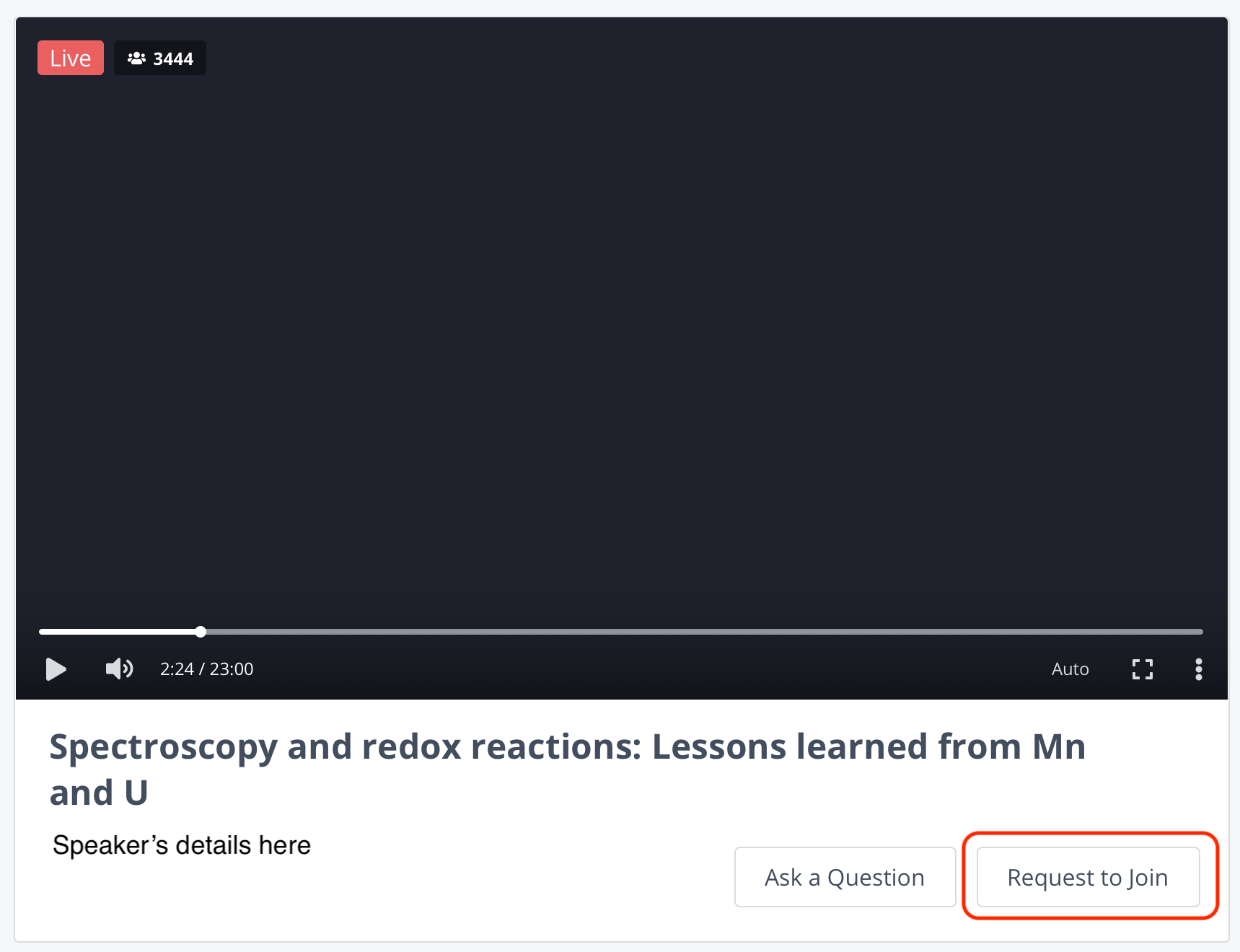 If you need further support, please get in touch with us using the chat icon in the bottom right corner or email us at support@morressier.com