Information for Chairs, Moderators and Organizers running a session.
Make sure to use the newest version of Chrome; other browsers are not supported, nor are tablets or mobile phones.
1. Sign into the Morressier platform via the invitation email link provided, or at morressier.com.
2. Navigate to the left sidebar, and select My conferences.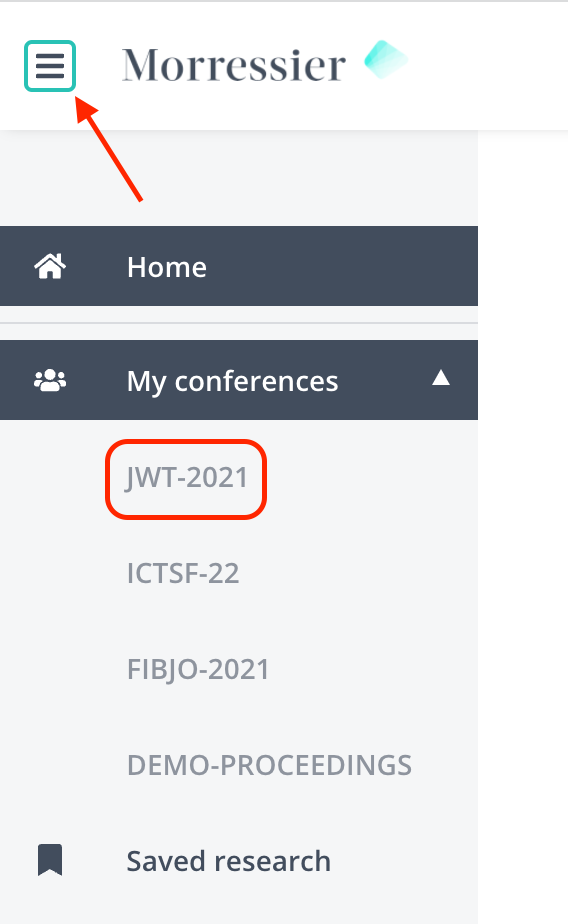 3. Once on the Conference page, navigate to your session.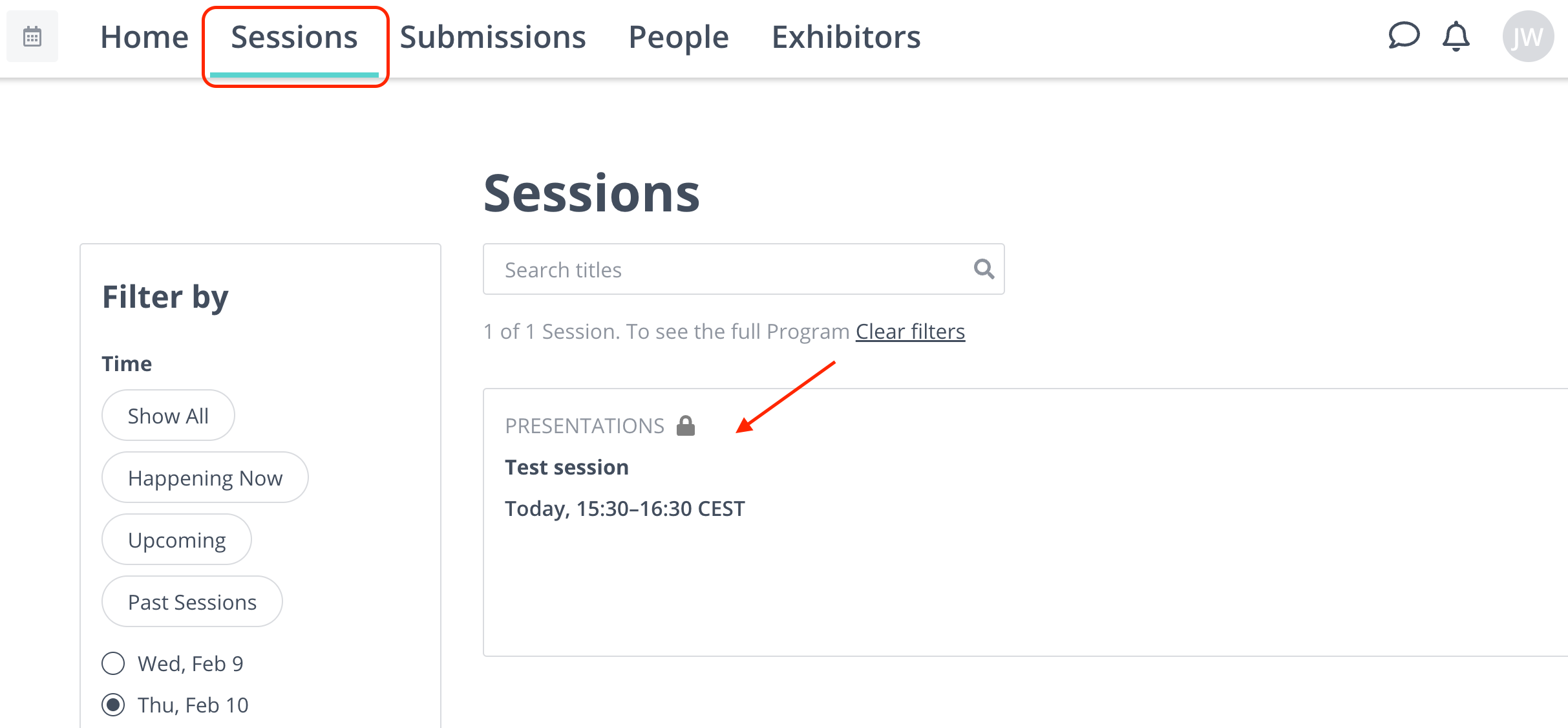 4. Select Join Backstage.

5. Allow the Morressier platform to access your browser video and audio.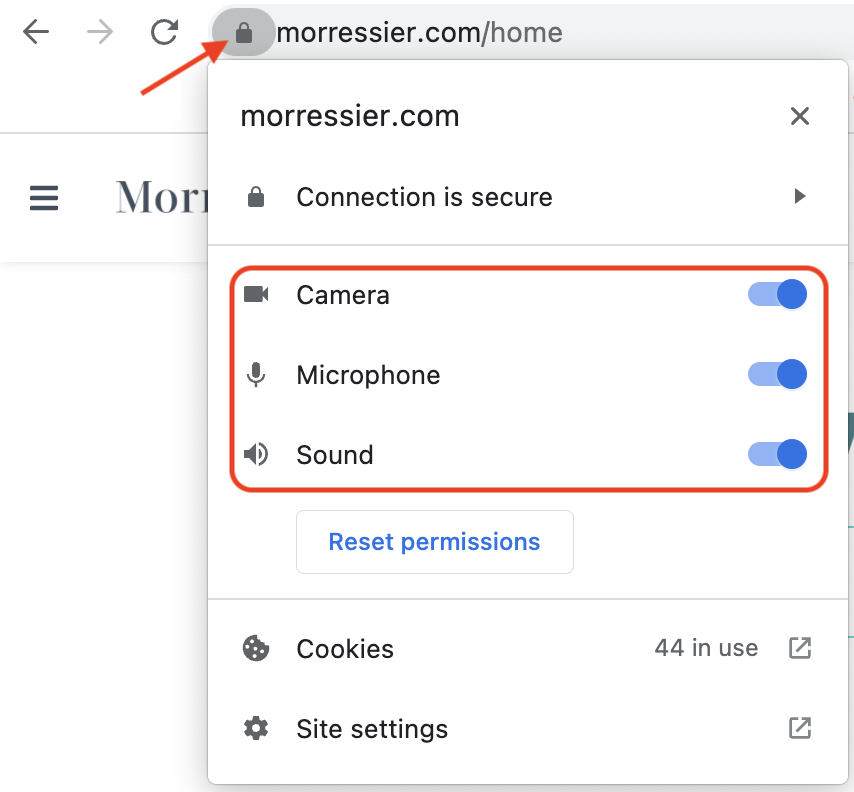 Once Backstage, activate your microphone and camera, and test your screen sharing - these settings can be found at the bottom of the page as shown.

Check and test controls for moving to and from Backstage to the Main Stage.

On the day of the Conference, arrive at least 20-30 minutes before the session starts.

On the Backstage, you will meet your dedicated Morressier technician - they will help you check all settings, they will move Speakers to the Stage, start and stop the live streaming as well as Presentations.

On the Main Stage, Stop participating when a Speaker is presenting. You cannot be seen or heard when in this mode.

Turn on the Join Requests functionality if you want to allow the audience to join the live discussion. Turn it off when you no longer want to receive these requests.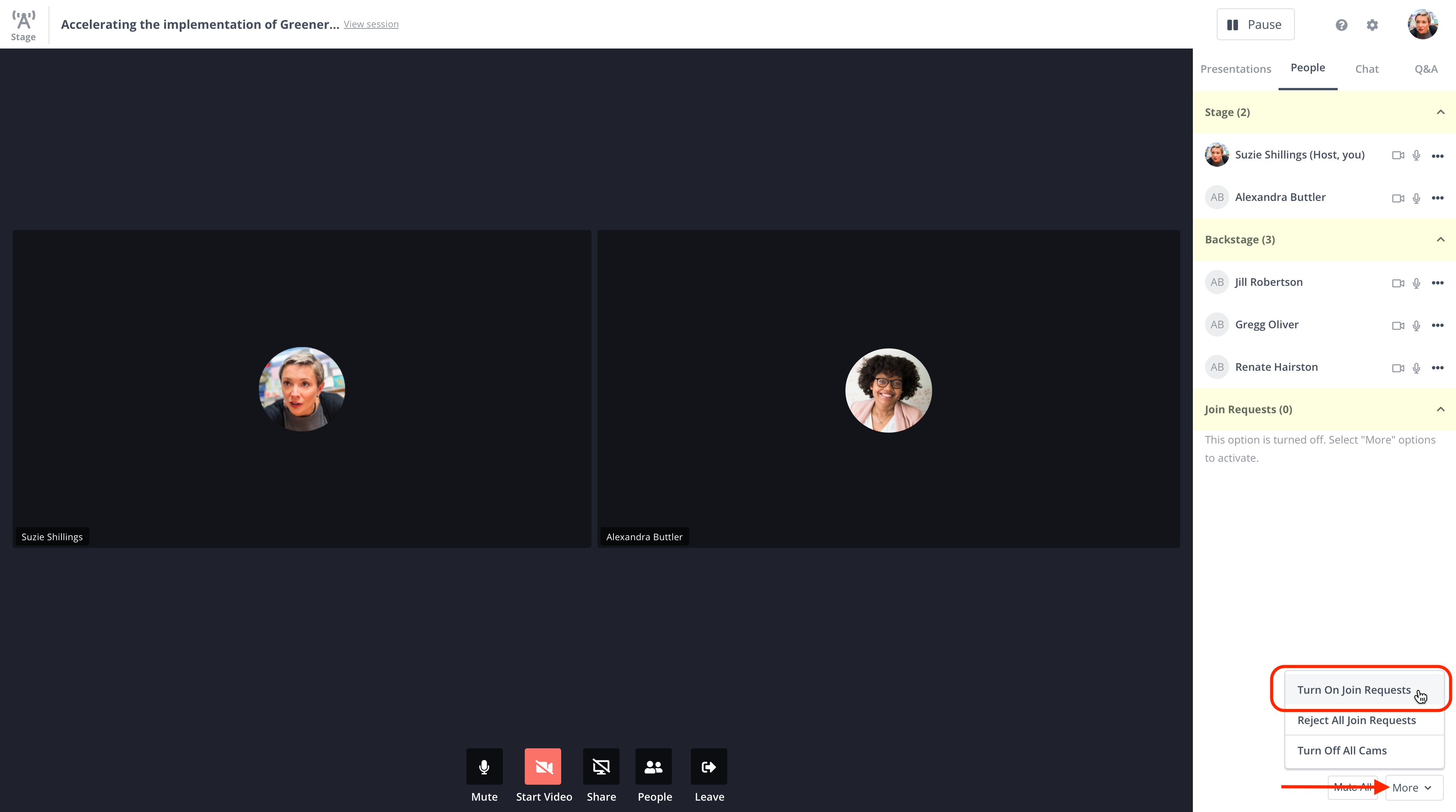 Keep to the Presentation times.

Preparation is key - make sure you know the content and program as set out by the Conference Organizers.
---
Frequently Asked Questions:
I cannot find my invitation email, how do I log in?
Contact us through our support chat in the bottom right corner.

Will there be anyone at the live session to help me in case of any problems?
Yes, there will be a Morressier technician assigned to each session.

Is it possible to go back to previous presentations to see the Q&A?
Q&A is only visible on an active presentation. Previous questions appear after the videos are processed and can be answered by text if they did not make it into the live discussion.

Need more information? Please see this in-depth guide.
If you need further support, please get in touch with us using the chat icon in the bottom right corner or email us at support@morressier.com