How to set up your own event on the Morressier platform
You can find step-by-step guidance on how to create your own event on the Morressier platform in the following video tutorial:
When creating your own event, you can find the button to get started at the top of our home screen, once you have logged into your Morressier account: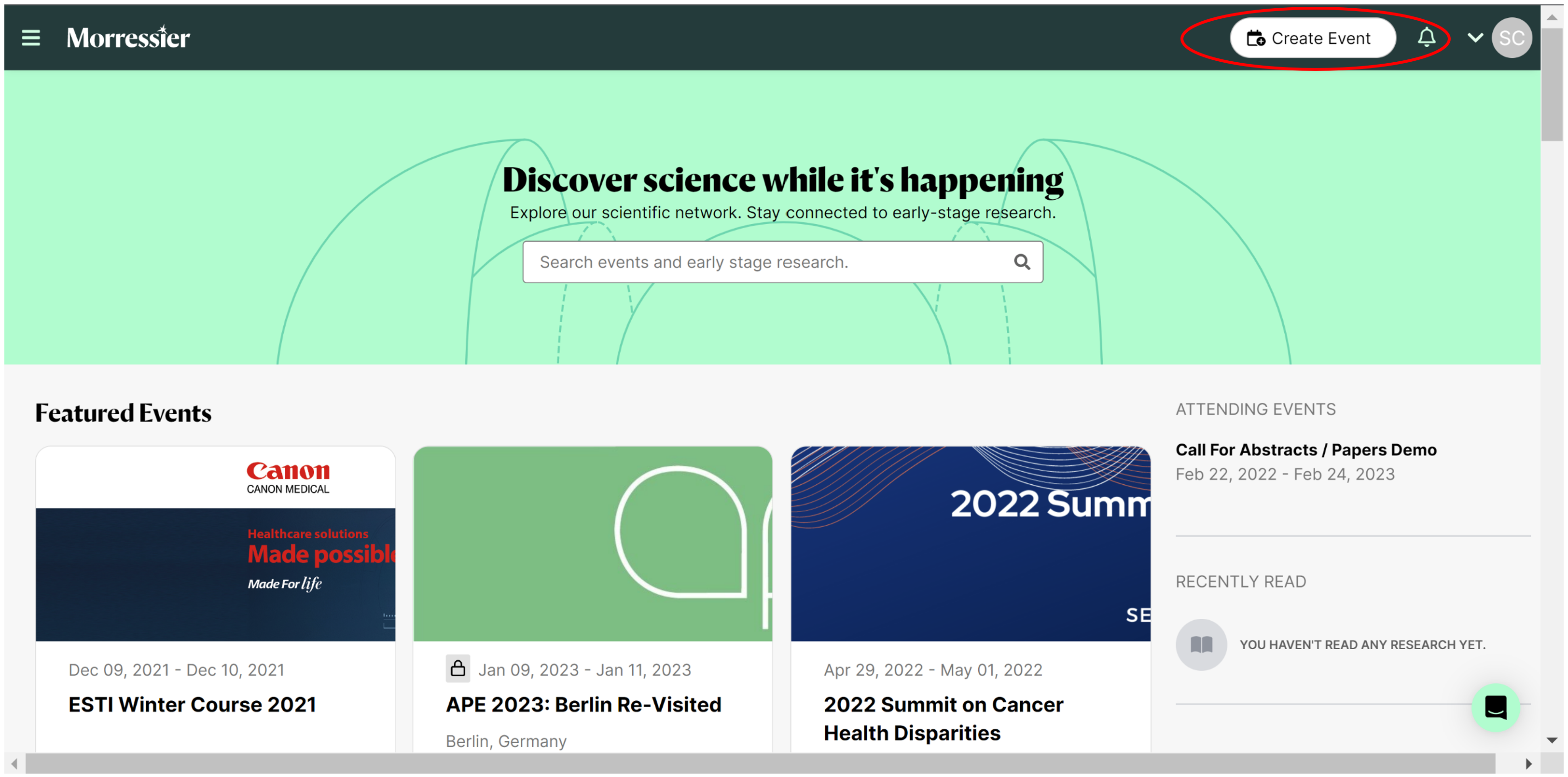 Once you click this, you will be taken to a page where you can choose the acronym for your Event. Note - this will not be editable once you have clicked 'Save and Continue':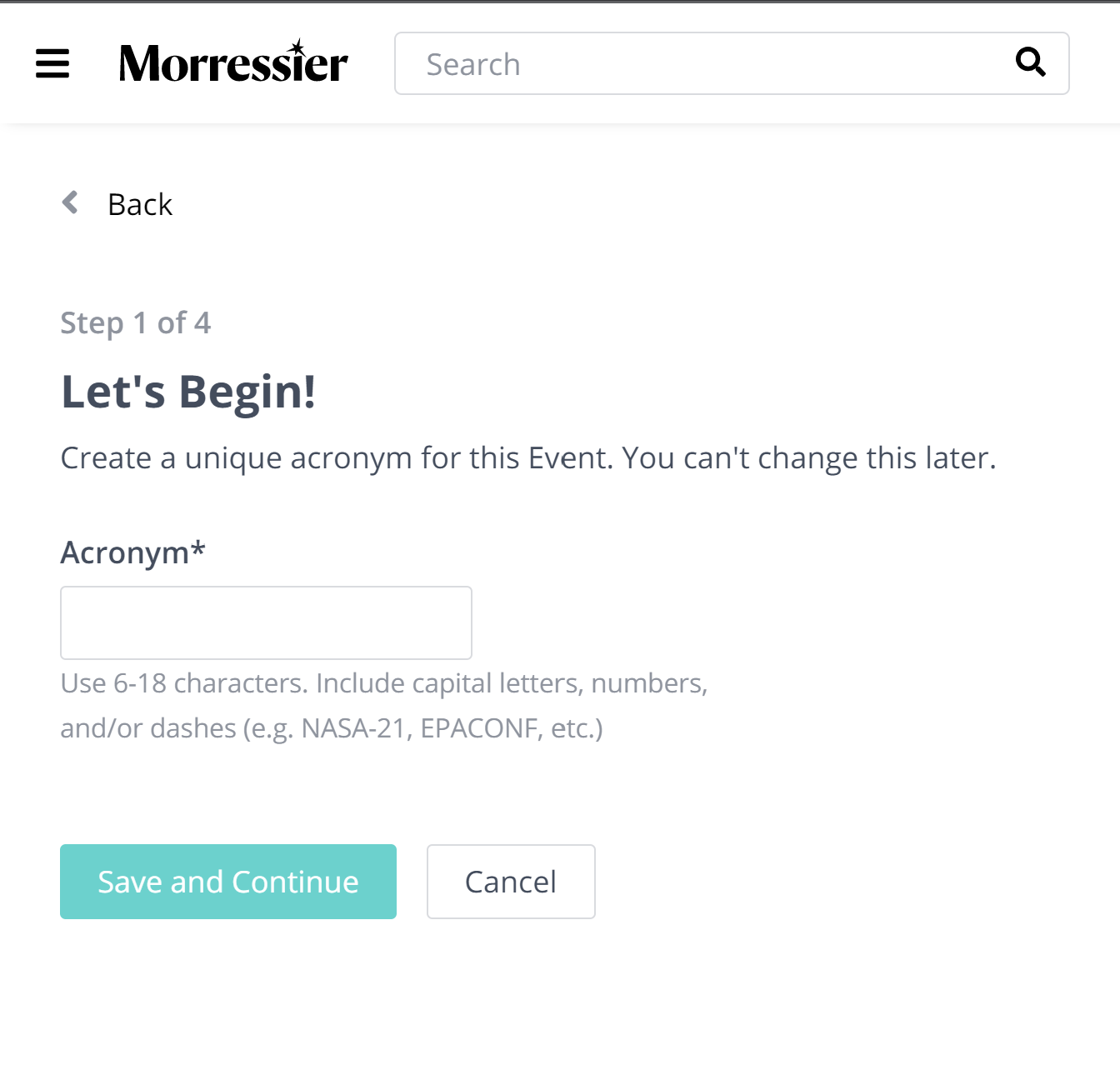 Once you have done this, you will need to enter the full name for your Event, choose your Organisation (optional) and select the start and end dates: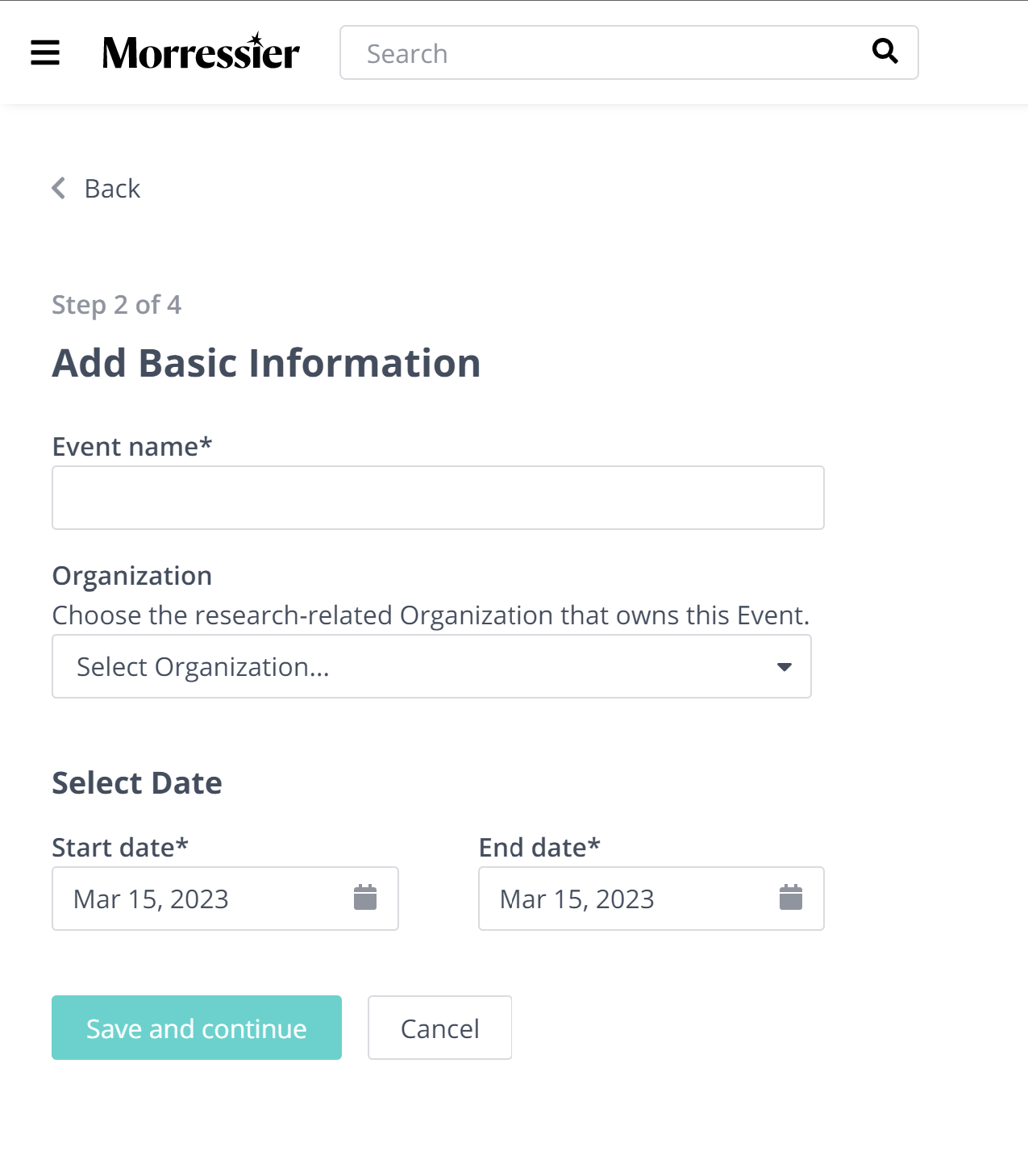 The next stage following this is to decided whether your event will be Online or Hybrid, and to select the time zone for your Event form the drop down menu: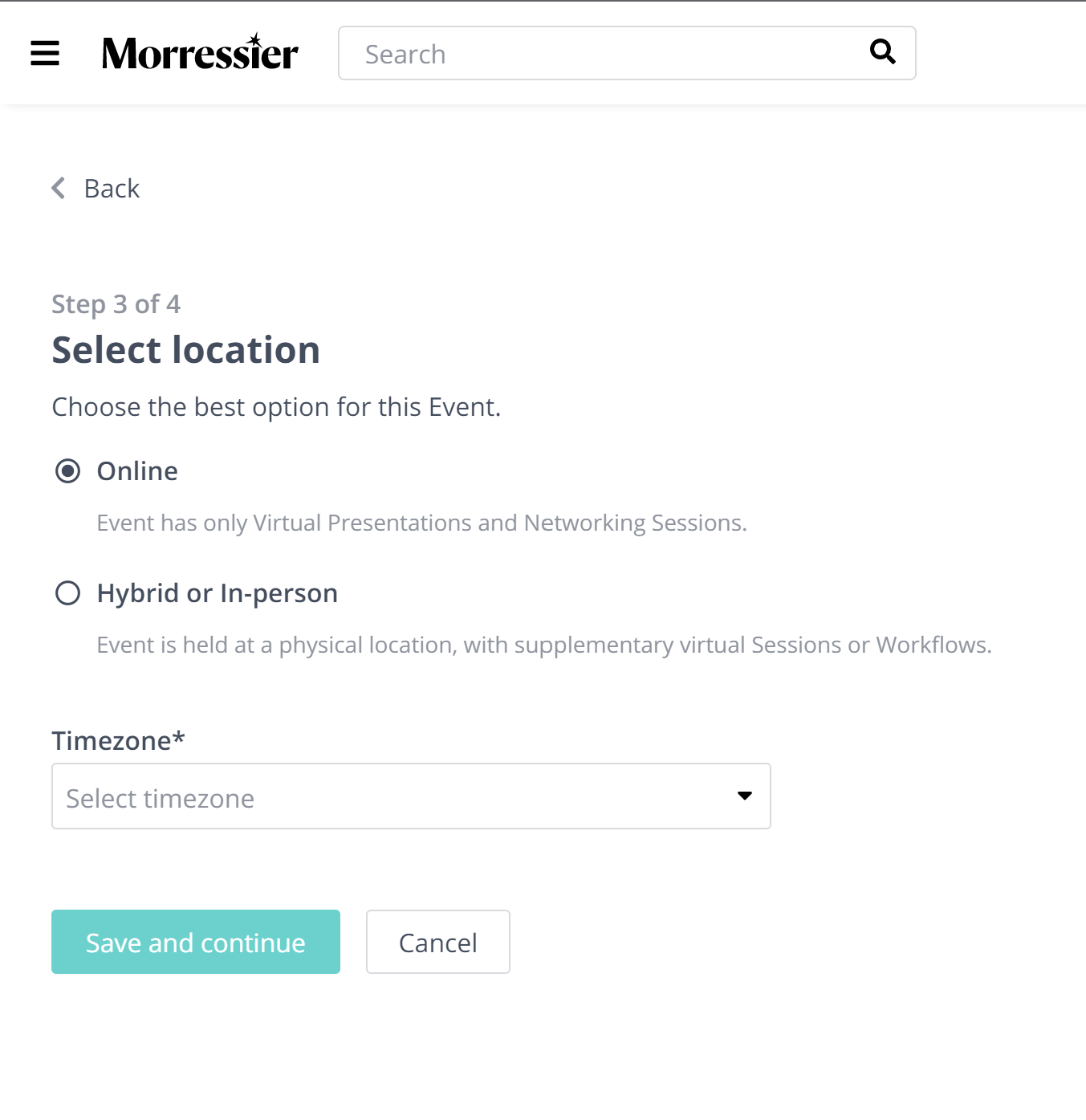 The final stage of setting up your own event is to select the elements of our platform you intend to use. During this Free Trial period, the Abstract Management and Proceedings Management are not available. If you are interested in these workflows, please choose to Book a Demo.
You also have the option of choosing to make your event a Demo. With this, you have the opportunity to navigate to platform before going live with your Event.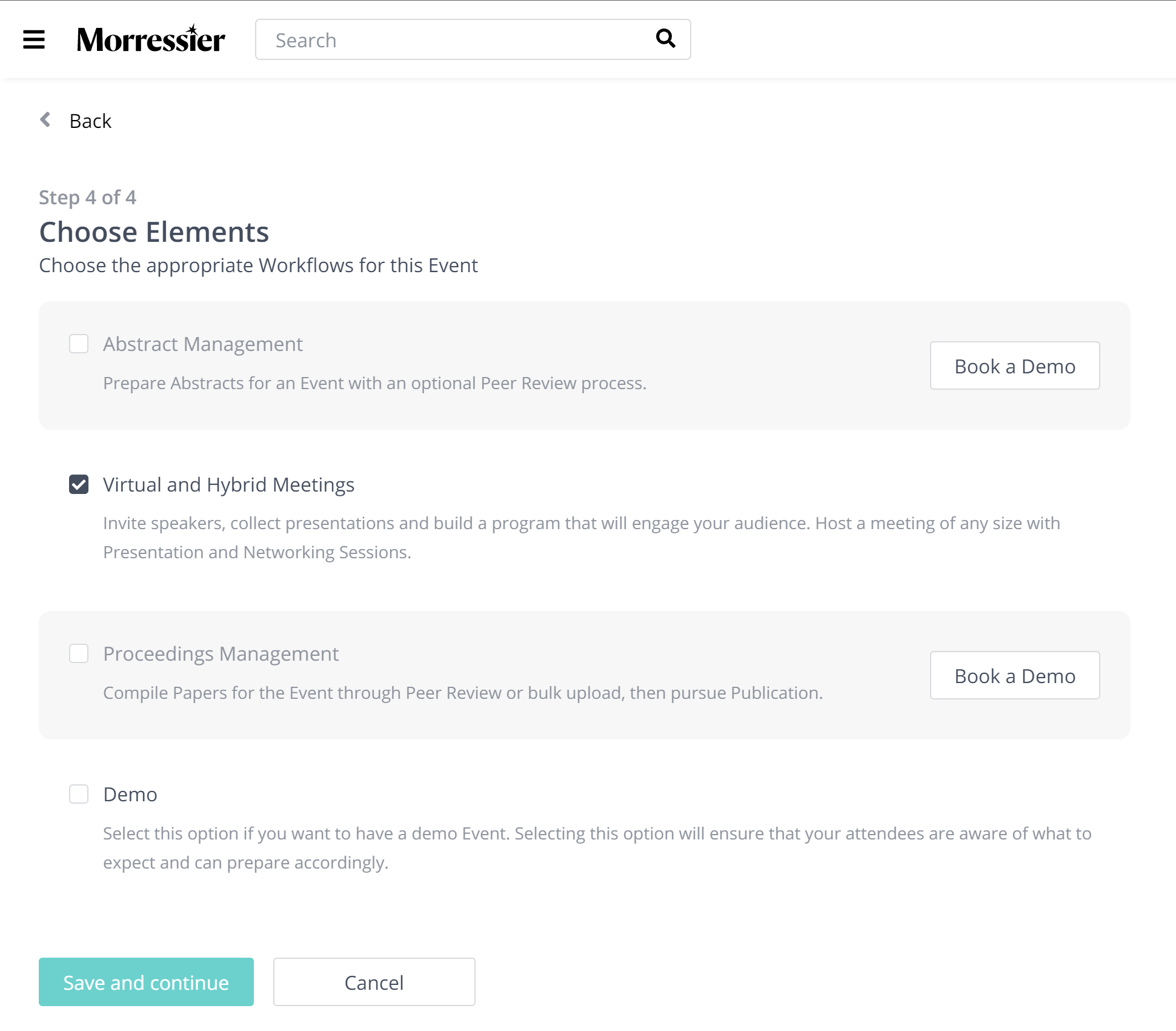 Once you have done this, your Event set up is complete. You can now go ahead and get started customising your event. You can find guidance on this here.
If you need further support, please get in touch with us using the chat icon in the bottom right corner or email us at support@morressier.com